Best friends LaRocco, Slogik stay connected although miles apart.
This past April sophomore Tysen LaRocco said "see you later" to long-time friend freshman Nick Slogik. 
Slogik moved from Altoona to Lititz, Pa. after his mother accepted a position at a new job. He moved closer to his family while leaving some of his friends in Altoona. He now attends Warwick high school.
"Nick and I met on the football field in fifth and sixth grade when we were on the same AFL team," LaRocco said. 
Slogik was ten at the time they met, but after being friends with LaRocco for several years, he knew nothing would change between them. 
"I would much rather be closer to my friends because talking over the phone isn't the same as being in-person, but me moving away hasn't changed our friendship that much. We still hangout every opportunity we get, and we make the most of our time together. We usually take a couple days off to hangout because we know that it might be awhile before we get to see each other again," Slogik said. 
They became friends while participating in activities they both enjoy. Although they met in football, they tend to participate in many other activities. 
"We play sports, video games, travel places and just talk. When I see him next, we plan on playing some spikeball with some of his friends down by where he moved, " LaRocco said. 
Although their time spent together isn't often, they cherish every moment. Not getting upset when they can't be together is part of how they get along so well. 
"We don't hang out as much as we would like to because of COVID-19, but we try to hang out monthly.When we're together we do things like fishing and playing sports," Slogik said. 
Being apart is definitely a struggle. They never go a day without contacting each other.
"We text each other every day about sports and random things that are going on in our lives," Slogik said.
LaRocco and Slogik continue to stay connected through social media and FaceTime. 
About the Writer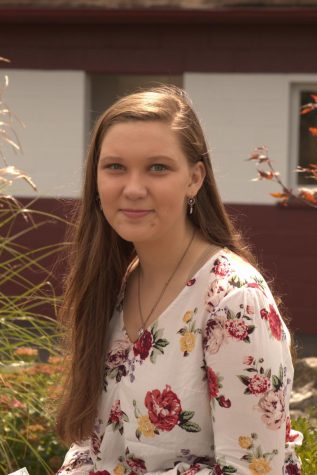 Danielle Bardelang, Reporter
I am a sophomore at the Altoona Area High School and also a reporter for the Teens for Teen Health online newspaper as well as the Mountain Echo. I seek...