Wilt prepares for competition season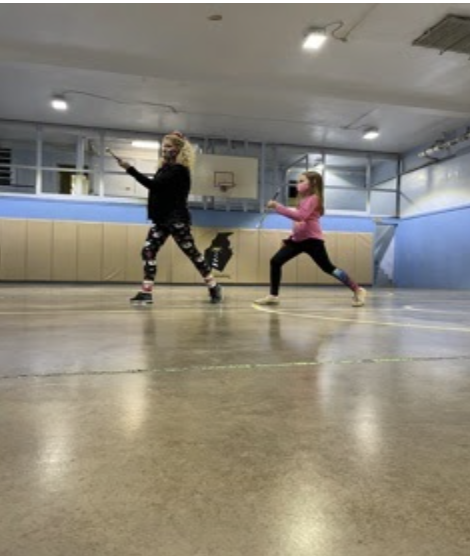 On Tuesday Dec. 15, Renee Parowski teaches Arabella Wilt at St Lukes Church to prepare for the upcoming twirling competition season.
"I'm very confident that the girls including Arabella will have somewhat of a competition season. It's better to prepare Arabella now than later in case anything pops up in the next few weeks," Coach Renee Parowski said. 
There have been several in person competitions scheduled to start in late February but most remain tentative. Virtual competitions have been held since Covid-19 started. It's different to compete virtually since most are used to talking to judges and competing on a gym floor.