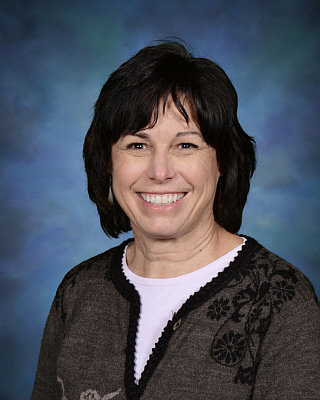 Julie Fleck
This year, guidance counselor Julie Fleck will retire after working at the high school for 35 years. For her first seven years at the high school, Fleck was an English teacher and then spent the following 28 years as a school counselor.
No matter if she taught the subject of English or counseled students, Fleck always cared about her work and the students at the school. She specifically felt grateful for the local community.
"My entire professional career has been spent serving the Altoona community, and it has been my honor to work with wonderful colleagues, students and parents throughout the many years," Fleck said. 
Looking back at her many years at the high school, Fleck appreciates the special memories she has made, especially the bonds she has created with fellow faculty members and teachers who she previously taught as an English teacher.
"I have many cherished memories of lifelong friendships that started when I began in…1986. I have been very fortunate to work with caring people, who want to make a positive impact on our youth. In fact, I taught a number of our current teachers when they themselves were students. Mr. Yingling, Mr. Adams and Mrs. Hogan all knew me as Miss Ahner," Fleck said. 
For Fleck, the class of 2021 was the eleventh class she has followed all the way through until their graduation. Fleck will miss her students the most when she retires, and she will especially miss helping the students. 
With the bond Fleck has with the students, she wishes them the best of luck in their future.
"I want to wish all the AAHS students the best as they pursue their dreams. I hope all my students find a career path that is meaningful to them and loved ones to share their road," Fleck said.
During her retirement, Fleck plans to enjoy her time by reading, gardening, working on home projects and travelling.