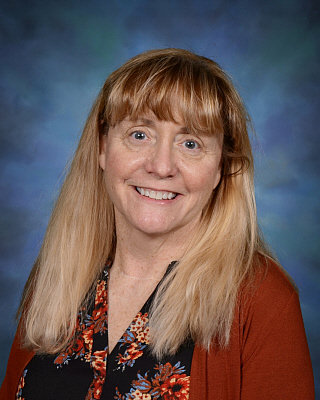 Patricia Sohmer
At the end of the school year, chemistry teacher Patricia Sohmer will retire after teaching at Altoona for 35 years. Altoona was the first and only school Sohmer taught at, graduating college at the age of 21 and finding a job at the high school soon after.
For Sohmer, working at the school has meant a lot to her. She has helped the school by putting both time and effort into the community, which allowed her to make special memories and friendships from these experiences. 
"One of the biggest memories would be all of the extracurriculars I did with the kids. I ran Homecoming for 17 years, I've worked with the Honor Society kids, I have coached cheerleading and I have coached the Lioneers. I have probably coached 20 of the 35 years, coaching most of my career," Sohmer said.
In addition to the number of years she has spent coaching and helping extracurriculars, Sohmer has a deep love and passion for teaching, finding it exciting when her students have that same passion for science as she has. 
"I love teaching. I like getting people excited about science especially when you see other young ladies go, 'wow, you mean science is for me?' then they take off and end up with a career in science. I think that's terrific," Sohmer said.
With her students, Sohmer will miss the interactions with them the most and having the opportunity to know her students personally. Sohmer also feels as though her students are the ones that make the atmosphere of the classroom fun and interesting. 
"The interaction with the kids [is what I will miss the most]. No doubt about it. I really enjoy getting to know them as individuals and helping them in the areas they need help and working with them individually. They bring a lot of life and excitement and fun into my life," Sohmer said.
Sohmer teaches in-person and virtual students as well as students from the Cyber Academy. Because Sohmer won't be able to say a proper goodbye to many of her students, she sends her best wishes and reminds them that they are their own biggest motivation. 
"The biggest thing is you have to believe in yourself. Whatever goals you accomplish there is always a way to reach them. Never stop believing in yourself. That word: 'I can't' shouldn't be in your vocabulary. If there is something not succeeding, just find another way to do it," Sohmer said.
Regarding her fellow coworkers and teachers, Sohmer shares how important the role of a teacher is and for teachers to always recognize their influence on their students. 
"Just keep in mind the impact you have on a daily basis with the students you work with. Before you say or do anything, make sure you think about how that's going to impact the kids. You are a role model for them, you are an encourager for them, you are a leader for them so bring all of those great qualities into what you do and never stop loving what you do," Sohmer said. 
Sohmer will be retiring with her husband and chemistry teacher Joseph Sohmer as well. Another reason why the school is special for P. Sohmer is because Altoona is where she met her husband.
"This [the school] is the place where I met my husband. He was working for Juniata College and brought in some equipment into my classroom, and this is where I met him," P. Sohmer said.
When their retirement begins, the Sohmers plan to continue operating and managing their own rental business. The Sohmers have been running their business since 2012, starting the business with the thought of retiring in mind. 
"My husband and I have some apartment buildings, so we are going to be running our business [during retirement]. We have been expanding it over the last few years, so we'll be working a lot with that," P. Sohmer said. "We have apartments that we rent out to other people, and we do a lot of the work on the apartments ourselves, fixing them up when people move out. Sometimes we buy places that have been neglected for a lot of years…and make the places into nice apartments for people in the Altoona area."
Alongside continuing the business, P. Sohmer plans to spend quality time with her husband by being outdoors: hiking, kayaking and camping are all things the Sohmers enjoy and look forward to during their retirement.