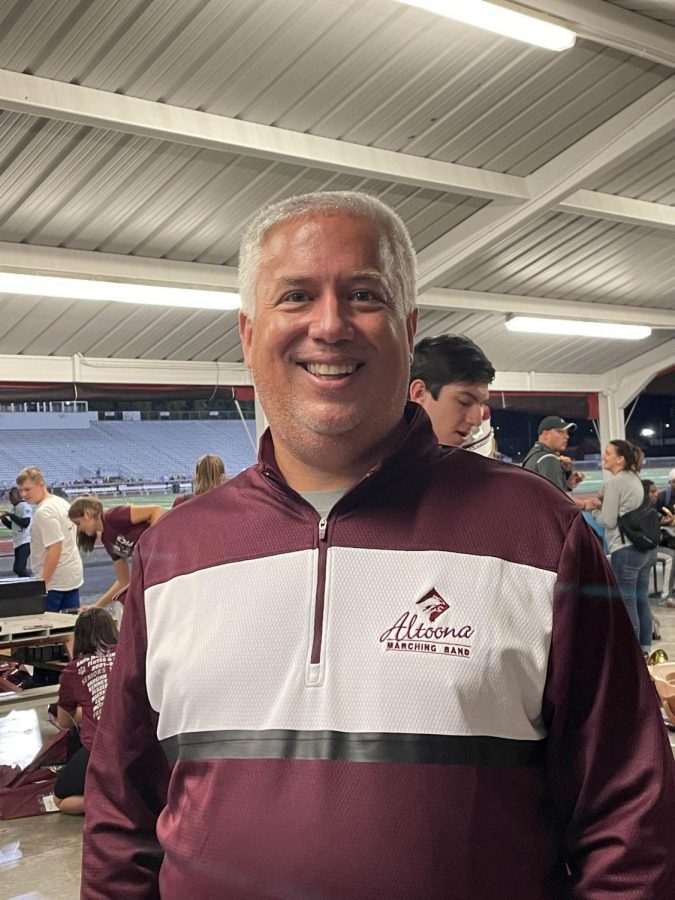 Mike Baker
Q: Where did you go to high school and could you describe your high school experience?
A: "I am a 1990 Altoona Area High School graduate, and my high school experience was fantastic and that was actually one of the reasons I got into education because I thought it would have been a fun experience being a teacher."
Q: How have the first few weeks of school gone for you?
A: "My current employer is holding me for up to 60 days, so I am not here yet. I will be around the first week of October."
Q: Could you describe your prior teaching experience?
A: I taught at the high school up until September of 2018 and started as an English teacher but then I taught multi media, emergent technologies, as well as journalism and news writing the year before I left. I was also an instructional coach, and I was the English Department chair for a few years." 
Q: What brought you back to Altoona to teach?
A: "I missed working at home, the people and the students. My current job I don't work directly with students, so it's hard to see results and I miss that and interacting with a large faculty."
Q: Why did you choose to teach high school percussionists?
A: "I was a drummer as a student at Keith and Altoona. My first day teaching in 1998, I saw Mr. Martin in the hallway who was at the time the high school band director and asked if I could be a percussion instructor and at the time. Mr. Detwiler was an assistant director before he took over."