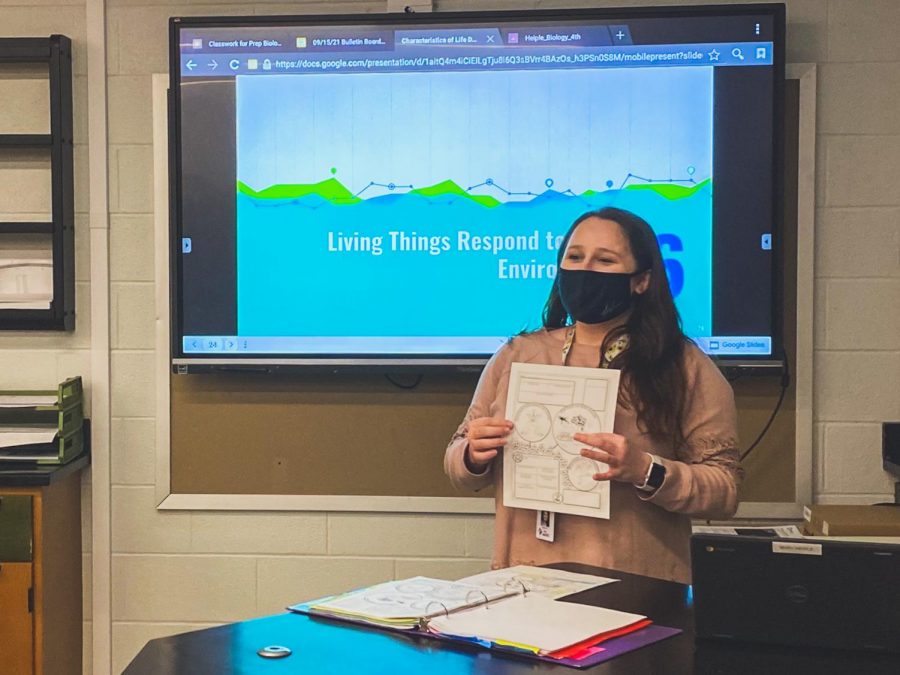 Mary Heiple
Q: Where did you go to high school and could you describe your high school experience?
A: I went to Rockwood High School; it was a really great experience. It was a much smaller school than Altoona. I graduated with about 58 people total, so we really knew everybody in our class and knew everything about everybody. That's pretty much where my love of biology sparked. So I had four biology classes in high school; I loved every single one of them and that's what made me want to go into teaching.
Q: How have the first few weeks of school gone for you?
A: Things have been great, I have really gotten a good start. This is my first year ever teaching, I did my student teaching last semester, and I just graduated college this spring. So I think starting out, I had a really good start and am trying to keep that momentum going with my students.
 Q: If you could describe your new classroom in one word what would it be? 
A: Fantastic, I think that's the only word I can really use.
Q: What was your prior teaching experience like and what brought you to Altoona?
A: I am a new teacher, so this is my very first year teaching. I had my student teaching experience in Indiana High School. That was a very similar area to Altoona, much larger school and things like that. Altoona, I really like the environment. I like the classes that were offered, and whenever I came in for my interview I liked everything we talked and I really felt at home with this school.
Q: What would be a suggestion you have to make AAHS better?
A: Hmm that's tricky because so far everything has just been good, except for lockers, we can figure out lockers.