Autism Awareness Walk brings strangers together
Thirty years ago, a parent support group started to take shape in Central Pennsylvania. A support group designed to help the community. A support group for people and families who deal with autism on a daily basis.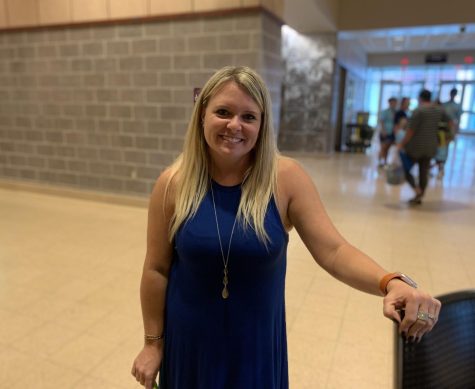 Over the years, this support group has expanded its horizons.
"The autism group has actually been around for 30 years, but we became a nonprofit about six years ago when I took over as President. By making it a nonprofit compared to a parent support group, it opens the door a little bit more for making money and getting more events," President of the Autism Awareness Community in Central Pennsylvania Lindsay Martsolf said.
On Sept. 3, the community organized an awareness walk for autism at the Blair County Convention Center at 3:30 p.m. This is one of three or more events that are hosted every month. Throughout the year, the Autism Awareness Community organizes a sensory Chuck E. Cheese visit, train and bus events, a sensory Easter Bunny, a sensory Santa and other activities to educate the population and help those in need.
"
Autism is on the rise, and so it's not going to go anywhere. Neither are we.
— Lindsay Martsolf, President of the Autism Awareness Community
Among other things, the awareness walk focuses on raising money from sponsors. Additionally, each vendor is required to make a donation to occupy a table. The walk is the group's biggest fundraiser of the year, and every cent returns to Central Pennsylvania.
"It 100% goes back to the community. So what we raise, no one makes money off of it. Anything we can do to give back," Martsolf said.
The Autism Awareness Walk involved people showing their support. Martsolf thought the group and the events it hosts would be best described in two words: acceptance and involvement.
"So, the acceptance [means] that we're going to put our name out there more, but we also want the community [and] people to know about us because we're very involved. It's not just autism. We actually help kids with all disabilities," Martsolf said.
Martsolf wishes to accomplish something with these efforts. Being the mother of a nine-year-old daughter with autism, she strives to help prepare families and children for the future.
"We want our kiddos to know, as well as our parents, that when they become adults, the world's ready," Martsolf said.
Martsolf would like to continue educating the community and spreading awareness about autism.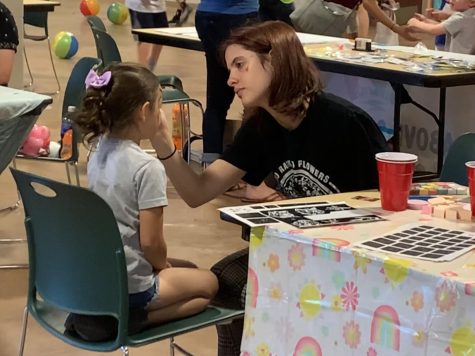 "A lot of people know 'hey, [that's] what autism is,' but how can we be part of it? How can we help those in the community?" Martsolf said.
Sept. 3 was Corinne Wesner's very first time volunteering. She volunteered for free face paintings and glitter tattoos at the Autism Awareness Walk. Wesner thought that community was the best word to describe her experience.
"I think it's nice to just see people coming and gathering. I really like kids, too. I think they're very fun to work with. There've been adults who have gotten some face paint, too," Wesner said.
Wesner believes hosting similar events are important to the community.
"I would say that it's really, really important to have events like these, to have spaces that are just completely safe [and] to be together as a whole community," Wesner said.
Darin Claar attended the Autism Awareness Walk with his twenty-one-year-old son, Brent Claar. The Claars have a more personal connection to the event, for B. Claar was diagnosed with autism.
D. Claar hopes to spread awareness by participating in the walk. Having first-hand experience with his family, he wishes that more people would be aware of some of the difficulties families like his face.
"
It's very emotional and gratifying to see all the support, all the support from the community.
— Darin Claar
He explained that children can be very cruel sometimes. He stated that because someone is different doesn't mean that they are worth any less. For example, origami is something that B. Claar is very passionate about. He creates bow ties and other complicated figures out of $1 bills. D. Claar pressed that someone that is Autistic may be limited in things that other people can do, but has other astounding abilities instead.
"[We attend the walk] to show support for the community of autism [and to show] family support for people who have to deal with autism every day," D. Claar said.
D. Claar also expressed his feelings towards the amount of people that attended the walk.
"It's very emotional and gratifying to see all the support, all the support from the community," D. Claar said.
On a Saturday in September, Central Pennsylvania joins together, walks together, and spreads awareness for autism together.
"Autism is on the rise, and so it's not going to go anywhere. Neither are we," Martsolf said.
Leave a Comment
About the Contributor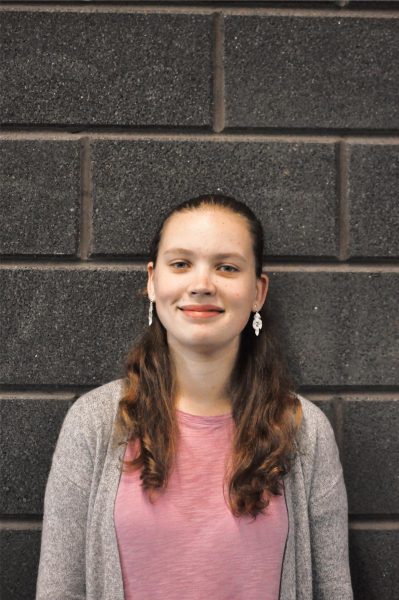 Melissa Krainer, Reporter
Ciao! My name is Melissa Krainer, and this is my second year reporting for the Mountain Echo. I'm very excited to be a part of the staff this year as...