Big Brothers, Big Sisters returns
Students interested in helping their community can join the Big Brothers / Big Sisters (BBBS) program. BBBS, held at Penn Lincoln, is going to be starting back up during October.
Big brothers or sisters are high school students who meet with Penn Lincoln students on Thursdays after school until 4:45 p.m. 
"BBBS students mentor 'littles' at Penn Lincoln, who are students in grades three through six once a week after school on Thursdays," guidance counselor Eileen Starr said.  
Students fill out 'get to know me' sheets at the beginning of the year, so they can meet each other and learn about one another.
"Beginning activities revolve around the 'bigs' getting to know the "littles", and all activities are guided by BBBS staff. Often there are crafts, games and some playground time if the weather is nice. Sometimes 'bigs help the 'littles' with homework," Starr said. 
BBBS are expecting to start by the end of the month, and the program will run through the entire year. 
"We do not yet have the official start date, but the hope is the end of October or early November," Starr said. 
The high students who mentor are called 'Bigs and the Penn Lincoln students are called 'Littles'. 
"Approximately 55-60 high school students have shown interest so far this year," Starr said. 
High school students who decide to join BBBS can get community service hours for it. 
"I just joined the program last year. I decided to do it because I love helping kids and teaching them new things, and I thought that it would be a good opportunity to help the community," junior Isabella Knorr said. 
"I wanted to be a part of this so that I could experience a new program where I get to do something that I enjoy," Knorr said.
The BBBS program benefits not only the Penn Lincoln students, but the high school students as well.
"I think that this program really benefits the students at Penn Lincoln because they are provided with a new mentor that will understand them better since we are closer to their age than adults.  This program also benefits me because I get to work with kids from all different backgrounds and help them experience and learn different things," Knorr said.
Alongside the meetings on Thursdays, BBBS has several other meetings throughout the year. 
"We meet with the kids at Penn Lincoln every Thursday for about an hour or so. We also have a few different things on other days, like over the summer there was a picnic held in August," Knorr said.
View Comments (3)
About the Contributor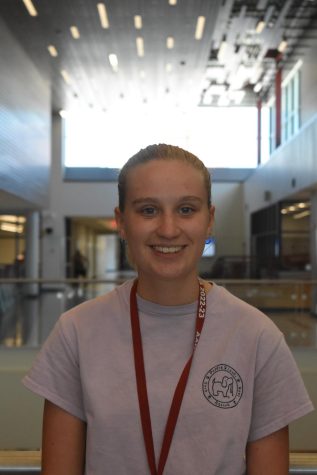 Maddie Cowfer, Reporter


Hi, my name is Maddie Cowfer. I am a senior, and I write for the Mountain Echo. I first started writing my freshmen year for Livewire. One of my favorite...