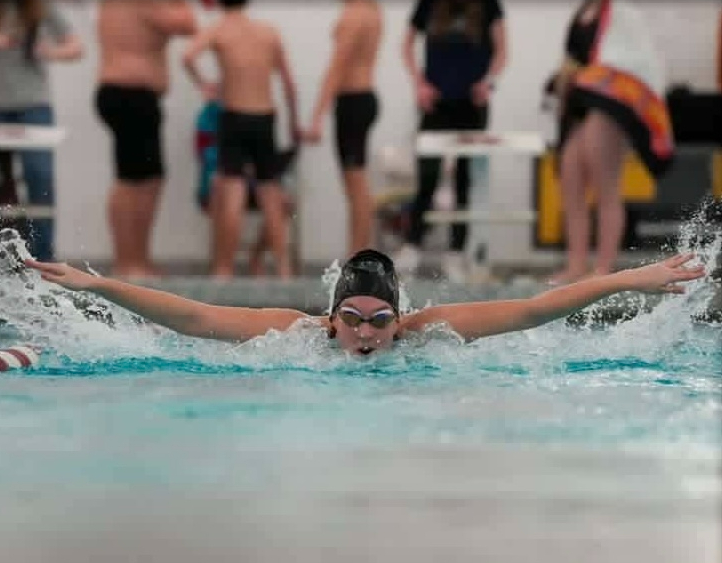 Kaylynn Manley
Q: How long have you been swimming?
A: "I have been swimming for three years."
Q: Why did you decide to join the team?
A:" I joined because a few of my friends convinced me to try it. "
Q: How do you feel about your senior season ending?
A: "It is bittersweet, but I am excited to see how we finished the season. "
Q: Are you going to college? If so, what do you plan to major in and will you continue swimming in college?
A: "I am going to West Virginia University and I chose to major in pharmacy instead of committing my time to swimming. "
Q: What is your favorite memory from swimming?
A: "My favorite memories are bus rides and the friends we made along the way. "
Q: What is/are your favorite event(s)?
A: "My favorite events are 50 freestyle and 100 butterfly. "
Q: Have you had any challenges or obstacles during your swimming career and how did you face them?
A: "I tore my deltoid following my sophomore year and it set me back but I continued with training and physical therapy. "
Q: What is your advice for younger students on the team?
A: "Enjoy the time with the team and even though the practices are hard, remember to have fun."