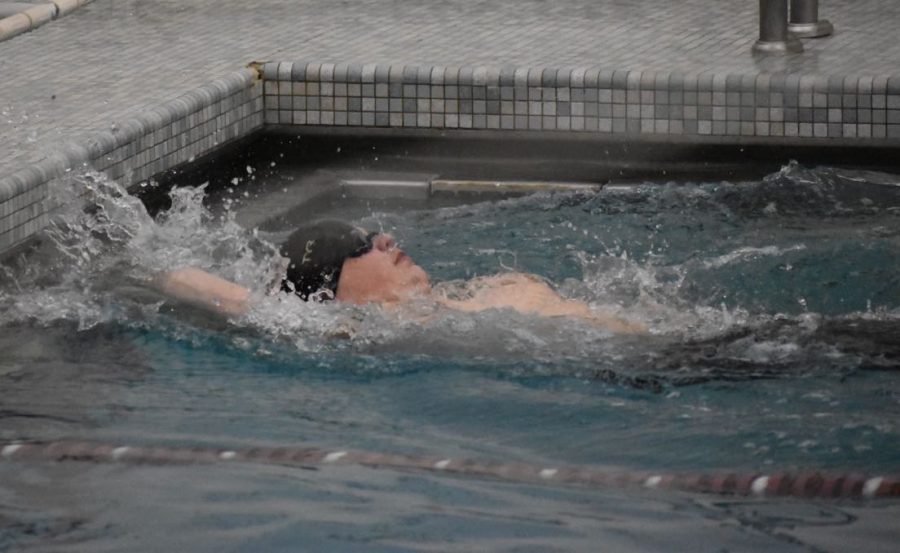 Owen Balog
Q: How long have you been swimming?
A: "Four years."
Q: Why did you decide to join the team?
A: "I decided to join the swim team because I enjoy swimming and some of my friends were on the team."
Q: How do you feel about your senior season ending?
A: "I am sad it is ending. I am going to miss everyone."
Q: Are you going to college? If so, what do you plan to major in, and will you continue swimming in college?
A: "Yes. I plan on going into software engineering, and I probably will not be continuing to swim."
Q: What is your favorite memory from swimming?
A: "Lights Out Thursdays, which is basically whenever we would turn the lights off in the locker room on Thursdays and run around. It was my favorite memory because it was just really fun."
Q: What is and are your favorite event(s)? 
A: "My favorite event is the 100 yard backstroke or the 400 yard freestyle relay." 
Q: What is your advice for younger students on the team?
A: "My advice would be to enjoy it even though it can suck sometimes."