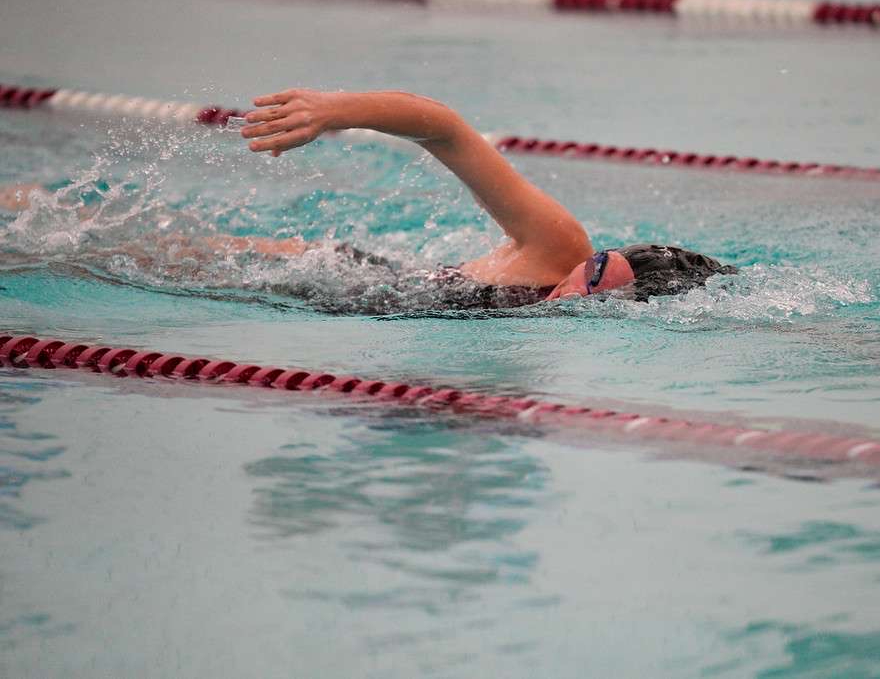 Gwyn Fox
Q: How long have you been swimming?
A: "I have been swimming for four years." 
Q: Why did you decide to join the team?
A: "I wanted to join the team to try a new sport besides running." 
Q: How do you feel about your senior season ending?
A: "I am really sad because I will miss some of my teammates and coaches." 
Q: Are you going to college? If so, what do you plan to major in and will you continue swimming in college?
A: "I am going to college, and I plan on majoring in criminal justice. I am going to continue to swim in college." 
Q: What is your favorite memory from swimming?
A: "My favorite memories were the bus trips and meets." 
Q: What is/are your favorite event(s)?
A: My favorite event is the 500 freestyle. 
Q: Have you had any challenges or obstacles during your swimming career and how did you face them?
A: "One of the biggest challenges was having my wisdom teeth surgery during the season. It is kind of hard to swim distance whenever you constantly have a headache from surgery, and even before that my teeth were causing me pain. But, I did what I could do, and I tried my best at practice. I didn't let it ruin my attitude and in a few weeks, I was back to making improvements." 
Q: What is your advice for younger students on the team?
A: "It is not easy. At all. Especially if you are new to the sport, you are going to have to learn a lot of new things, like the different strokes. You need to come to practice with a good attitude and don't give up on yourself. The only way to get better is to practice, it doesn't just happen overnight."