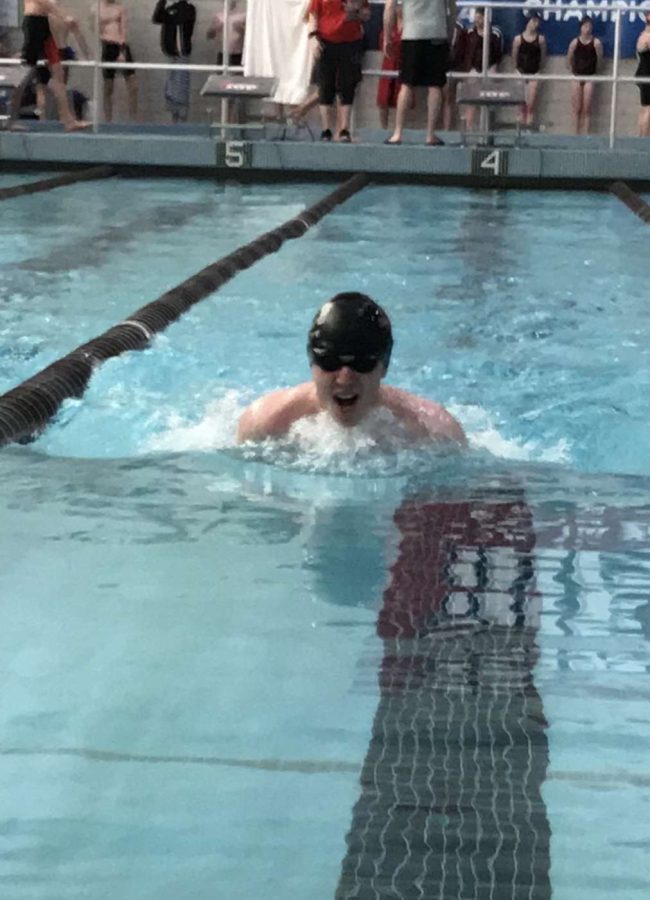 Jack Kuhns
Q: How long have you been swimming?
A: "Two years."
Q: Why did you decide to join the team?
A: My friends convinced me to join.
Q: How do you feel about your senior season ending?
A: "It is sad because I will never have the chance to do it again."
Q: Are you going to college? If so, what do you plan to major in and will you continue swimming in college?
A: "Yes, I am majoring in pre-med. I might keep swimming on the Pitt club team." 
Q: What is your favorite memory from swimming?
A: "My favorite memory is going to The Columns with the team after Districts last year." 
Q: What is/are your favorite event(s)?
A: "My favorite event is the 100 yard breaststroke." 
Q: Have you had any challenges or obstacles during your swimming career and how did you face them?
A: "I haven't faced any challenges that everyone else hasn't faced, but being a new swimmer last year was a big one." 
Q: What is your advice for younger students on the team?
A: "My advice is to stick with it and persist through difficult practices."