GACTC offers WISE program through four pathways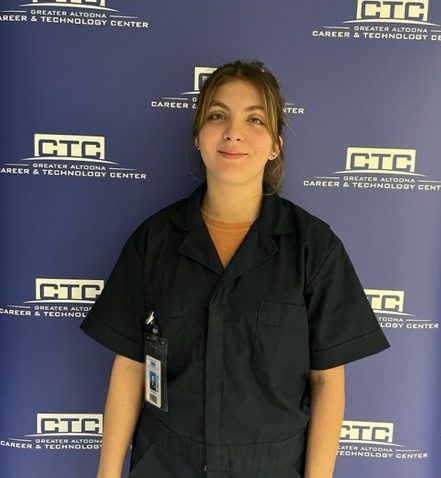 Cosmetology. Electrical Trades. Health Occupations. The Greater Altoona Career and Technology Center (GACTC) offers a variety of programs, but all GACTC students have the opportunity to qualify for the WISE Program through one of four pathways: Work Ethic, Improvement, Community Service or Excellence.
Junior Isabel Anello entered the CTC her freshman year and enrolled in the HVAC/R (Heating, Ventilation, Air Conditioning, Refrigeration) career path. In her first year of fixing, maintaining and learning how to install a furnace, one of Anello's teachers learned the freshman completed a lot of community service. He recommended the WISE Program to her, and she's participated ever since.
"I help out at my church, and I help at a quilt shop for quilts of valor for people that have served the country; they're veterans and all that. They get free quilts. I do a lot of stuff in a lot of clubs. I'm in Astronomy [club]. Basically, I help out whenever I'm needed. Right now, at this gymnastics place, I'm helping them out. They're going to hire me soon, but I was helping with volunteer work. For everyone who needs help or anything, I'm there," Anello said.
GACTC students like Anello who participate in community service are eligible for the WISE Program each marking period. Additionally, those who show improvement in areas such as grades, attendance, attitude and knowledge can be nominated; students demonstrating a good work ethic also qualify. Any student who earns a minimum of a 93 percent each marking period is eligible for the WISE Program as well.
Eligible students receive a ticket and qualify for a reward day. Tickets accumulate each year. At the end of the school year, students can participate in prize giveaways. Additionally, students have the opportunity to be showcased for their work.
"Each marking period, four qualifying students will be chosen to be 'Feature Students.' The feature students will receive additional prizes and will be showcased for their achievements," GACTC Assistant Principal Chris Avvampato said. "All of the tickets that students earn throughout their time at the GACTC will be put into a raffle to win a car during their senior year." 
"
For everyone who needs help or anything, I'm there.
— Isabel Anello
Anello was chosen as a "Feature Student" this year in the first marking period. She won a thermal CTC Cup. For the community service pathway, she has to fill out a form detailing how she gives back to the community.
"Every marking period, you have to turn a [community service] paper in, and it's so you can be recognized to go to the WISE assemblies and stuff like that, to get passes for them," Anello said. "All it is is how many hours you worked, where you worked and that person's signature and contact information."
GACTC seniors qualifying for the WISE program also have the opportunity to win a car or truck through a ticket raffle. This year, it's a 2019 Chevy Spark.
Senior Isaac Rossman is in his third year of the computer networking program at the GACTC. Rossman has been nominated for the WISE program before. 
"I think some CTC seniors do work on [the car], but besides some kids working on it or making sure everything's in order with it, they don't really touch it outside of that I believe," Rossman said. "That's just the automotive programs."
Students in the Automotive, Automotive Diesel Tech and Collision repair programs work on the giveaway car the whole year. The car is then driven through the building to the cafetorium. One a.m. and one p.m. senior get a set of keys, but the senior's key which starts the ignition is the prize winner.
View Comments(1)
About the Contributor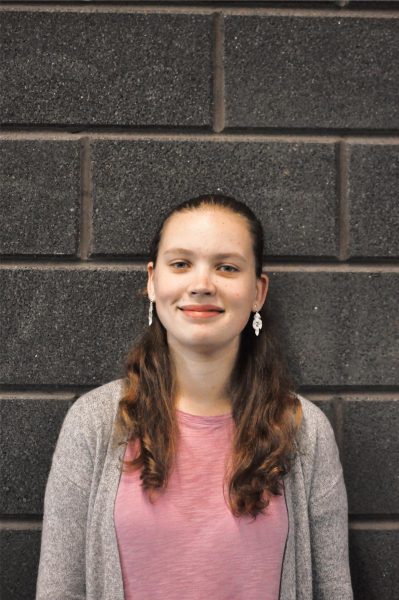 Melissa Krainer, Reporter
Ciao! My name is Melissa Krainer, and this is my second year reporting for the Mountain Echo. I'm very excited to be a part of the staff this year as...