Shultz concludes first year as assistant principal
At the beginning of the 2022-23 school year, civics teacher Jeffery Shultz was hired as sophomore assistant principal. Shultz replaced David Bufalini, who held the position for 22 years before retiring. 
"I try to live my life by my leadership philosophy in the military: if you have leadership to offer and there's a need, you should offer it instead of sitting back and doing nothing. So the [assistant principal] position became open. I was asked to interview, and I thought that would be the right thing to do," Shultz said.
Shultz was in the military before he became a teacher and is currently still enlisted.
"I've done everything from being Infantry Platoon Leader to Infantry Company Commander to Commander of Officer Candidate and Warrant Officer Candidate. Now I oversee instructors in the Commander General Staff Officer course, which is the second highest course the army has for professional education," Shultz said. 
He feels his time in the military has helped him greatly in the education field. 
"I think [my military background] helps me be prepared with some organization and planning skills. It just gives you a framework to work off of in terms of processes and integrity," Shultz said. 
Shultz never thought he would be a teacher or assistant principal before joining the high school staff. He believes he had a calling to the education field 
"Originally [education] wasn't my first profession, but it's just something that was calling to me to give back to the community and try to make it a better place," Shultz said. 
One of the biggest challenges brought on this year was dealing with the large number of students in the school, according to Shultz.
"I think the number one challenge was the number of students with issues that you have to deal with in terms of disciplinary and academics. It's a lot of students in the building, and there's always something going on," Shultz said. 
Shultz feels one of the biggest adjustments he made during the year was having a full time secretary.
"Figuring out how to work with a secretary was a big adjustment. I never had a fully dedicated secretary to me," Shultz said. "I've had plenty of military jobs where I've had secretaries and personal assistants, but on a day-to-day education basis, it was a strange adjustment."
"
My first year as principal was fast and furious
— Shultz
He also felt he had to adjust how to work with other principals instead of other teachers.
"I have just been learning the general routine of what all principals do and figuring out how to work with a secretary and other principals," Shultz said. 
Shultz's first year as assistant principal went well, according to ninth grade principal Keri Harrington. Harrington has been assistant principal for three years. 
"[Shultz] is very great to work with. He is really motivated, high energy and student centered. I thought the year went really great. He had a lot of experience here and in the district before he moved into a principal's role. So it was a natural transition and things went really well," Harrington said. 
Sophomore Trevor Wilson believes Shultz had a good year. 
"I think Mr. Shultz did a great job as a principal. He did what needed to to make a great schooling year for us tenth grade students," Wilson said.
Leave a Comment
About the Contributors
Charlie Kephart, Associate Editor
Hey everyone! My name is Charlie, I'm a junior and Associate Editor of the Mountain Echo. I was on the Livewire staff in Jr High and Mt Echo staff since...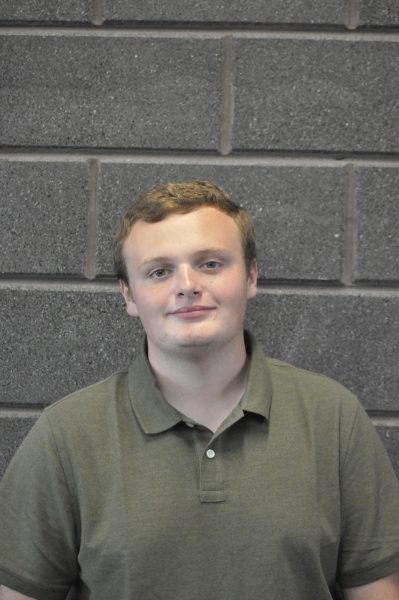 Lincoln Frank, Reporter
This is my second year on the newswriting staff. I mostly write opinion columbs on topics that I find important. This year, I plan to start a podcast with...