InTune [11]
Hello! Welcome back to the final episode of InTune! 
For this final episode, I will be sharing some of my newest favorite songs from my playlist on Spotify and a lot of reminiscing. Recently, I made a new playlist and stopped listening to my main, big playlist, "short sighted" which is currently 97 hours and 56 minutes long. I've picked up that throughout the years my music taste changes frequently. 
My very first song in "short sighted" is "Chandelier" by Will Paquin. If you know that song, you know it's very instrumental, synth based and chill while some of my latest songs are more grounded, R&B and hip-hop based. 
So, let's get started!
"Erase Me" – Kid Cudi
I've never been a huge Kid Cudi listener, but an old friend introduced me to him (thanks Anthony) and I started out by only ever listening to "Enter Galactic," but recently I found "Erase Me." To start, the second you see Kanye West as a feature on a song you know it's about to be a great song. (Repeating this for the final time, but no I don't support the insanity Kanye blurts out.) This song has an amazing instrumental to it, but also sounds borderline like an early 2000's Rebecca Black hit. The lyrics, while seeming happy due to the beat, are actually pretty sad when genuinely listened to. Overall, there's probably better songs, but this is my absolute go-to song right now, and I'm glad I'm finding more Kid Cudi songs. M    
"She" – Tyler, The Creator
Okay, okay I get it it's TikTok famous and has Tyler AND Frank? So typical of me, I know, but it's too hard to resist sometimes when both musical geniuses exist. This song has been well known for super long and isn't a super secret song, but it's just too good. Instead of focusing on the lyrics and beat, I'm talking about the experience for this song. This song is one that I could listen to at any time and at any moment. It's just so groovy and when ignoring the extremely bad lyrics, it's a genuinely good song. I do warn though, the lyrics may be too sensitive for some and isn't a song for everyone. 
"Roses" – Kanye West 
I know I said "Erase Me" is a go-to song, but this one is even more of a go-to than that one. I don't know where this absolute music masterpiece came from out of Kanye's head but it is honestly one of the most perfect songs I've ever had processed into my brain. This song tells one of the most heartbreaking stories of a dying grandmother then breaks out into one of the sickest beats and line of lyrics I have ever bestowed my ears upon. "Late Registration," the album this song comes from already has plenty of great songs, but they have absolutely nothing on this song. This song is super underrated, seeing as I never hear anyone talk about this song. If a million people loved this song, I am one. If only one person loved this song, it would be me only. This is definitely my all time favorite from Kanye. 
And as a final hurrah, I would absolutely love to share with you guys a playlist of every single song mentioned in an InTune blog! 
Here's the link: InTune 2023
I hope you guys enjoy the playlist, it truly is a huge variety of songs ranging from a lot of different genres. 
That's all for this year! Come back next year for fresh songs for the new school year!
Leave a Comment
About the Contributor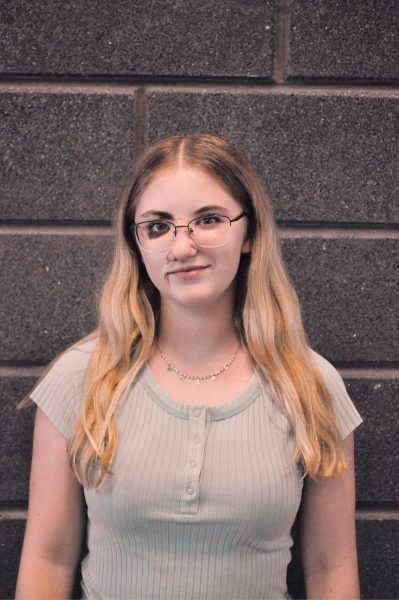 Lillian Roberts, Editor in Chief
Hello! My name is Lillian, or Lily, and I'm one of the Editor in Chiefs of the Mountain Echo. I've been writing since my sophomore year for the Mountain...