APPLES competitors demonstrate foreign language skills
Students who participate in sports are able to compete in competitions. Students who participate in a music group can compete in an adjudication. But what about the kids who participate in a foreign language?
On March 23, around 70 students who participate in a foreign language traveled to the Indiana University of Pennsylvania to participate in the thirtieth annual APPLES Foreign Language Festival.
"APPLES was another year of new people, new excitement and new opportunities," sophomore Chris Pérez said.
Students were able to participate in language proficiency, performing arts and art and culture competitions. In the language proficiency category, students could participate in speaking, listening, composition and reading. In performing arts, students could choose to perform a drama, a recitation of a literary passage, dance, music vocal and musical instrumental. In art and culture, students could create a tee-shirt design, a 3D construction model, a reproduction of an art piece and an art original.
Throughout the day, students competed in their competitions and in between rounds, students were able to eat lunch or converse with students from different schools.
"I enjoyed my time with my friends together as that is always enjoyable. It feels as if we're a part of this community and that I have a welcoming and loving home in them," junior Anthony Pater said.
Students were also able to view art projects and performing arts demonstrations.
"I loved being able to talk to other people who were interested in the language they were learning," sophomore Wesley Lane said.
At the end of the day, the students gathered in a lecture hall to hear the results of the competition. Around 35 students from Altoona placed.
"This was very helpful to my overall language skills. I have more experience in writing, reading and holding conversations in French. There is still so much I don't know, but I am happy with my progress so far and am eager to learn more," sophomore Elise Abbott said.
About the Contributor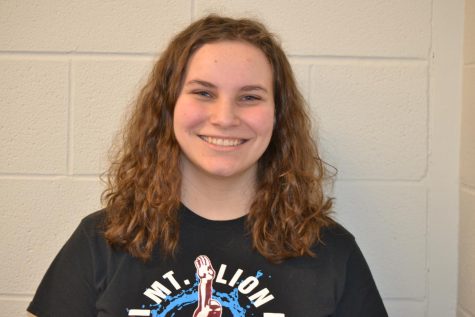 Sonia Yost, Associate Editor
Hi. I am Sonia Yost. This will be my second year writing for the newspaper. I'm pretty involved in school as I am a member of the drama club, scholastic...