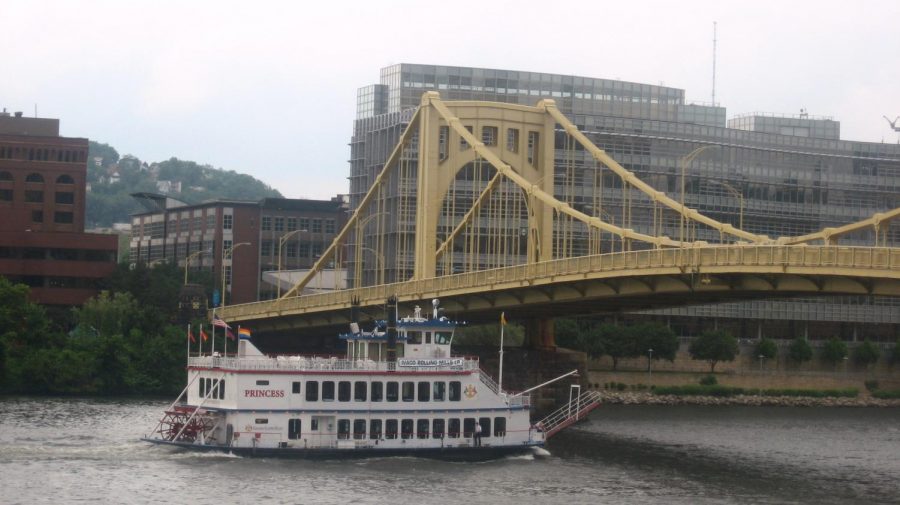 TheZachMorrisExperience [CC BY-SA 3.0 (https://creativecommons.org/licenses/by-sa/3.0)]
Students set sail to Pittsburgh
Spanish classes explore the Gateway Clipper in Pittsburgh
April 26, 2019
"
I believe the students will be excited and eager to be able to try things they have not tried before; I believe they will be intrigued to see Spanish outside of the classroom since it's only been inside "
— Leone said.
Learning a foreign language requires focus, determination and perseverance. Students and Spanish teacher Dane Leone will exercise their Spanish knowledge by going on a field trip to the Gateway Clipper in Pittsburgh on May 30.
Leone has previously been on the ship once but not during the Spanish night.
Students who go on this trip will participate in speaking Spanish, eating food and learning about the difference in cultures and dancing.
Leone believes the Gateway Clipper is influential to many by the sights students see.
"I always thought it is a really nice way to see Pittsburgh while on the river. For me, it is not often to see the city of Pittsburgh in that perspective," Leone said.
Leone hopes this experience impacts students attending the trip.
"For the students to experience Spanish outside of the classroom and to have the students' learn about the culture," Leone said.
Leone says if he was given the opportunity to go on the Gateway Clipper trip again, he would attend.
"Any opportunity for the students' to use their ability to speak the language is an event worth going to," Leone said.
Juniors Amelia Gority and Gianna Marasco have both gone on this trip at different times. Spanish classes have previously gone for many years.
"I went to it my tenth grade year, so this would be my second year going on the Gateway Clipper trip. I am going a second time around because of how much fun I had the previous year trying Spanish cuisine and just generally having a blast with my friends," Gority said.
Marasco will be going on this trip for the first time.
"This is my first time, and I have heard a lot of great things about the Clipper, so I thought I would go," Marasco said.
Both girls have different opinions on what they are looking forward to on this trip.
"I am looking forward to the trip in general, I do not know if anything will change from last year to this year, but either way I think it would be a nice experience," Gority said.
"I am looking forward to being with all of my friends and to be able to be in another culture for a night," Marasco said.
Marasco believes the idea of speaking Spanish will impact the students throughout the night.
"It will give us a good opportunity to broaden our horizons and widen our Spanish language ability during the night," Marasco said.
Gority feels okay with the idea of speaking Spanish during the night.
"I am king of indifferent about the idea, last year there was not much Spanish speaking during the trip, but if it was a necessity to be able to do it while on the trip, then I would be perfectly okay with the idea," Gority said.