Lioneers dance team celebrates 50 years
Make sure you check out and follow the Lioneers team on Instagram! Instagram Handle: aahslioneers
Most Friday nights fans will gather at Mansion Park to watch a football game, but fans witness more than just the football team in action. 
This year's halftime performance includes the presence of the marching band, band front(majorettes and silks) and the Lioneers dance team. 
The Lioneers dance team performs at various events throughout the year including football games and basketball games and is celebrating its 50 year anniversary.  Samantha Cessna Floyd coaches the team.
The Lioneers have around 12 members on the team this year. Seniors Sidnie Yoder, Johanna Estep and Charley Hoffman are this year's captains and co-captains. Captain Yoder and junior Madalyn Ferry have participated in the Lioneers for two years now. 
Some newly acquired members have only been apart of the team for one year. Senior Mia Zlupko is one of those members. 
Each member has similar opinions on why they joined the Lioneers team. 
"I decided to try out for the team because I love to dance and thought it would be a fun experience to look back on in the future. I also joined because this team will allow me to gain experience for college dance teams, " Yoder said. 
"I wanted a spot because I just really love to dance, so Lioneers was another way to do what I love. Also, the girls on the team are some of my closest friends, and it's fun to be with them," Ferry said.
"I wanted to be on the team so that I could spend my senior year dancing with my friends," Zlupko said.
The team incorporates jazz, lyrical, hip hop and pom. 
Members of the dance team have distinct ways of keeping each other and themselves motivated during the season. 
"Before each performance, we have a traditional "circle up." We give each other motivational speeches and pump each other up to keep our spirits high and get everyone excited. There are times when we're learning multiple dances in a short amount of time, and tensions are getting higher as we are all getting more and more stressed. The team truly pulls together and we use each other to keep ourselves in check and motivated throughout the season," Yoder said. 
"We have a lot to look forward to this year, like competition, so the thought of doing well at the competition is what motivates me to improve every day," Zlupko said. 
"Personally, my motivation is really to entertain people. People love to see high kicks and love the visuals we create as dancers. I just keep my head in the right place," Ferry said. 
All dancers feel they have strengths and weaknesses.
"Being a ballet dancer for most of my life, I'm stronger with more fluid movement such as contemporary, modern, and lyrical dancing. With that said, my hip hop skills are not as strong," Zlupko said. 
"For my strengths, I am always motivated, and I don't give up on myself as a dancer. I always keep my head up and always try my very best. My weaknesses, there are so many things personally, as a dancer, I do to improve myself. Using facial expressions is a huge one for me. I tend to just forget about them, and I need to constantly be reminded to keep that up, " Ferry said. 
"As a dancer, I consider myself a very well-rounded individual. I have been exposed to an immense amount of styles and choreographers, teachers, judges and mentors, etc. which has given me the opportunity to broaden my range. I also consider my ability to push myself as a strength. Throughout my dancing career, I have had the honor of being surrounded by so much talent and many experienced dancers. I have used those opportunities as challenges rather than beating myself up when standing next to someone more talented than I.  A weakness I possess as a dancer is my "mental box." I tend to struggle to allow myself to take risks in front of my peers and teachers," Yoder said. 
The team represents the school and student body through their routines and performances. 
"Dancers provide a large amount of leadership, discipline, charisma and school spirit that can represent their school and student body," Zlupko said. 
"As a squad, we know that we not only represent ourselves but our entire school as well. We attempt to raise school spirit at sporting events, and we volunteer to perform at events in the community to expand our name as an entire district. We try to help people when we can and put our best foot forward at all times," Yoder said.
"Lioneers can represent the school and student body by supporting all the sports and clubs. Not just football or basketball. We just show our school spirit and support the teams and clubs, whether they win or lose," Ferry said. 
Setting a positive example is important to the dance team. 
"As captain, I try to use my role to encourage my teammates to better themselves and keep their heads held high. I continuously remind them that we can handle anything thrown at us, and we always take challenges head-on. I try to show my school spirit and I encourage my teammates to get as involved as possible in school events," Yoder said. 
"To set a good example, you must be focused and positive. Because if you're focused and you're positive then the whole team will do the same," Ferry said.
"As a senior on the team, it is important that I always stay focused and have a good attitude to encourage the underclassmen in Lioneers," Zlupko said. 
Every member of the dance team has resembling goals and accomplishments they want to reach by the end of the season. 
"This year my goals and accomplishments are to stay focused and being able to balance my school work with all the dancing we have going on. Lioneers are becoming a lot more involved with the school, therefore my main goal is to balance them. As for the entire team, we just want to show people who the Lioneers are, we want to be known and we want to show people that we have the same school spirit as anyone else," Ferry said. 
"A steady goal of mine is to do well during competition, but I also really hope to promote school spirit within the high school," Zlupko said. 
"The main goal we would like to achieve this year is a national title. Unlike in recent years, we are attending both regional and national competitions this season. We would love to bring home another title for this team and the school. Another goal we are in the midst of achieving is successfully performing in halftime with the band. Thanks to Larry Detwiler, we have been given the opportunity to be involved in halftime with the band. We have been working extremely hard to perfect our performances in hopes of not letting the band or Detwiler down," Yoder said.
Leave a Comment
About the Contributors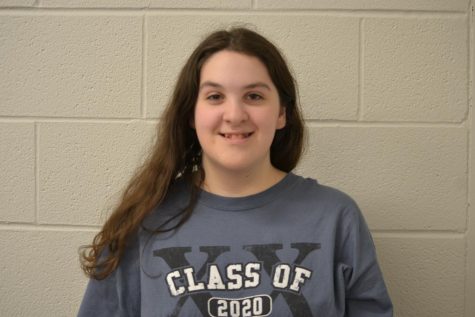 McKenzie Quirin, Reporter
I am a twelfth-grade student at Altoona Area High School. I enjoy hanging out with my friends, babysitting my cousins and watching movies. I am a part...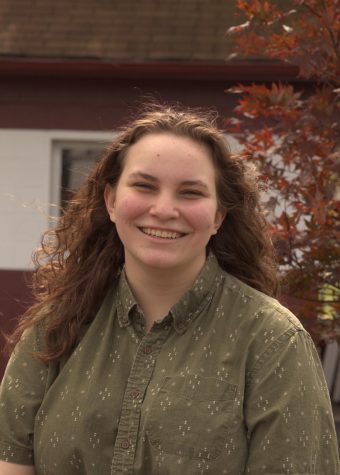 Sonia Yost, Reporter
Hey there stranger! My name is Sonia Yost, and this will be my third year writing for the newspaper. Last year I was an associate editor, and I'm thrilled...