Maniacs sell bracelets as tribute to memory of security greeter Chuck Amerine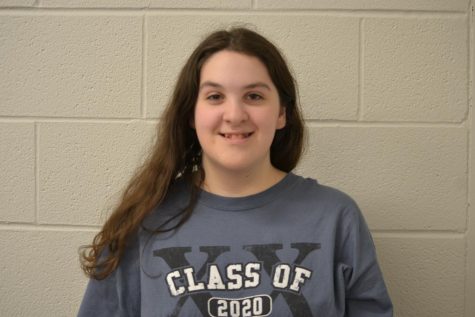 More stories from McKenzie Quirin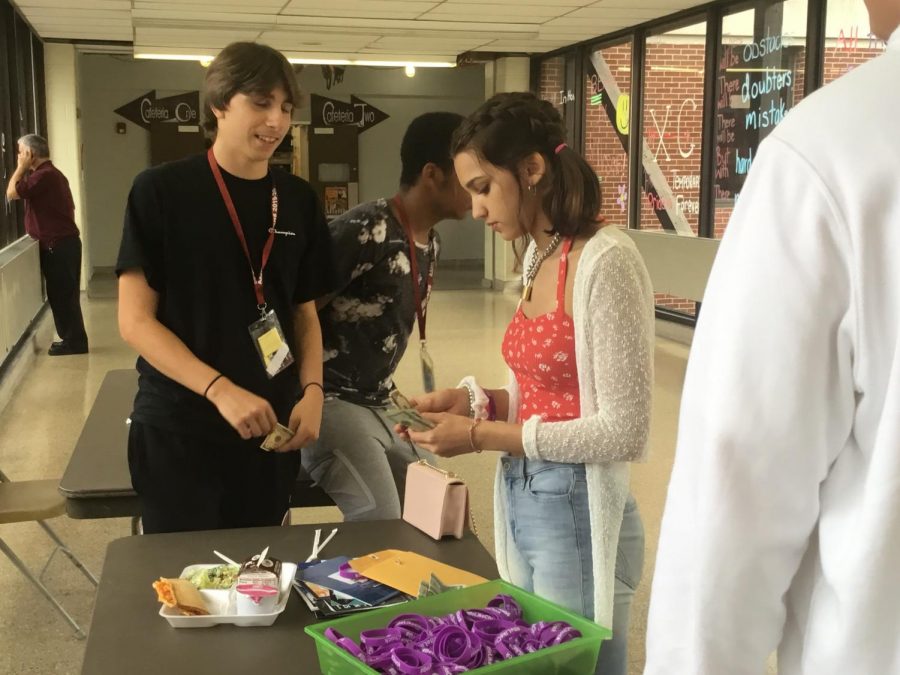 "

"One of the last things Mr. Neely said was to "be like Chuck" and it really resonated with me, and thus became the idea for what to write on the bracelet,""

— Kline said

Security greeter Chuck Amerine was a member of the high school that everyone knew. 

High school faculty and students came up with an idea to carry on the lasting memory of Amerine. 

A bracelet with the #BeLikeChuck is one way many students and staff can honor Amerine's memory. The maniacs group at the high school went around to homerooms to sell bracelets during the week of Sept. 30-Oct.4. 

Bracelets were sold for one dollar. Every dollar raised during the week will be given to the local teen shelter in Altoona. 

Maniacs adviser and fellow American Studies teacher Carolyn Kline helped come up with the bracelet idea from the words spoken by principal Andrew Neely at the graduation last June. 

"I thought about it pretty soon after Chuck passed away in June, that we needed to do something to honor his memory and the impact that he has made on the entire staff and students through his work here at AAHS. The idea for the #BeLikeChuck came from Mr. Neely's graduation address last June where Chuck was honored and mentioned in his speech. One of the last things Mr. Neely said was to "be like Chuck" and it really resonated with me, and thus became the idea for what to write on the bracelet. Plus it seemed like a great visual reminder for those who wear it to be kind. Speaking of kindness, with the Friends of Rachel project starting last year and continuing this year, I thought the bracelet idea coordinated really well with that. So it would be a way to keep the Rachel's Challenge idea going," Kline said.

Kline and the maniacs sold an estimate of 400 bracelets during the week and raised $400 for the teen shelter. 

Amerine has impacted Kline's life in a meaningful way.

"Chuck makes me think of my Dad, who passed away in 2011, so there will always be a soft spot for him in my heart. More than that, Chuck taught everyone who met him that it costs nothing to be kind, but look at the impact that he has had on the lives that he has touched! Hopefully, that will grow exponentially, and people will really try to "be like Chuck" and not just wear the bracelet, because that's the best way that we can all honor him and his memory. There is a quote that was written on an Egyptian tomb that says, 'Your deeds are your monuments' and Chuck, through his deeds, has left behind a tremendous monument for generations to come. I think he would be very happy to learn that the money raised from the bracelet sale will be going to the Teen Shelter to help 'his kids'," Kline said.

Throughout the school students and staff have encountered moments with Amerine that will stick with them.

"My favorite memory is going home one day because I had a horrible day and felt sick, and him cracking jokes to me as well as giving me a fist bump for "being tough like a girl," junior Chastity Brunner said.

"My favorite memory is walking in every day and seeing him smile. He would always say hi to everyone," senior Vydalia Weatherly said.

"I love how he would go into the chorus rooms and sing with the students. It was so encouraging to see the interaction and connection he had with the kids in the school," junior Abby Gondek said.

"My favorite memories of Chuck are whenever I sang him happy birthday on his birthday and on every holiday whenever he'd give me fudge, and I'd give him huge bags of candy as gifts to one another," senior Hannah Roesch said. 

"I loved working with him on the Chris Amerine Memorial basketball game after his son Chris passed away unexpectedly. Chris was a security officer here at AAHS and a member of the Altoona police department. I had gotten to know Chris from having him come in as a guest speaker for my Teen Law class, so when he passed away, I wanted to do something for his family. His wife, Autumn, is a teacher at Baker, and Chris and she had two children, Marissa, and Marcus, who were still young and in the district. So we organized a basketball game between the AAHS officers and staff and the Altoona/Tyrone police departments and got a great turnout. Everyone was very willing to jump on board and help. We did it for two years, and Chuck was the honorary captain of the team. Towards the end of the game, he came out to play and even scored a shot! I also got to judge with Chuck at the AAHS Talent Show two years ago. It was the first time he was a judge I think. I wish we had thought of asking him earlier because apparently he has a great singing voice. Again, since the talent show dealt with the kids, he was so happy to be there and couldn't get over the talent that exists here at the high school," Kline said.

Weatherly, Roesch, Gondek and Brunner believe that buying the #BeLikeChuck bracelets is important in honoring his memory. 

"Chuck made all of my mornings better, so it is the least I can do. Plus, it goes to a great cause," Weatherly said.

"It is important for people to buy the bracelets in order to keep Chuck's memory alive because he is one of the most kind-hearted people I have ever met and never had anything but nice things to say. He is just one of those people that makes everybody's days brighter just by saying hi and that's how everybody should strive to be, and I think that's what the bracelets represent," Roesch said. 

"It was important to help support others in need. Chuck was a great guy always willing to help; it's fun to see others in the community doing the same," Brunner said.

"It's important to keep the memory of him alive. He was such an inspiration to anyone he talked to. I think we should all remember that, so we all can become a better version of ourselves," Gondek said.

Students and staff remember who the man Amerine was. 

"Wow! One thing? That's going to be hard because there are so many things we all loved about Chuck. I guess one thing would be his kindness. Chuck did not discriminate- he was kind to everyone he met. In my years of knowing him, I never saw him not smiling or showing a positive attitude. To him, everyone was the same, and he treated everyone with the same kindness. He really exemplified the old adage of 'love thy neighbor'. He lived as a Christian, and by watching him, we were encouraged to be better and to do better. When he was the security greeter by Mr. Bufalini's office, every student who walked by was given a 'Good Morning' and offered some hard candy. I truly believe that some students came to school because of Chuck. He loved this job because he absolutely loved the students, and said so every chance he got. He loved God, his country, his family and his 'kids,' and would tear up every time he would talk about the students or his family," Kline said.
View Comments (2)
About the Contributor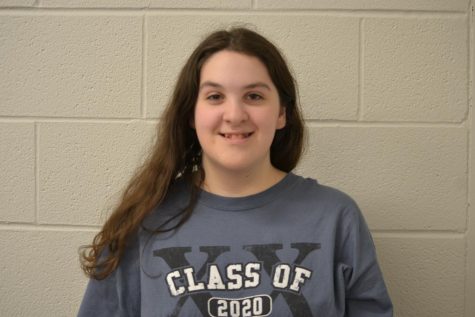 McKenzie Quirin, Reporter
I am a twelfth-grade student at Altoona Area High School. I enjoy hanging out with my friends, babysitting my cousins and watching movies. I am a part...