Female kicker joins JV football team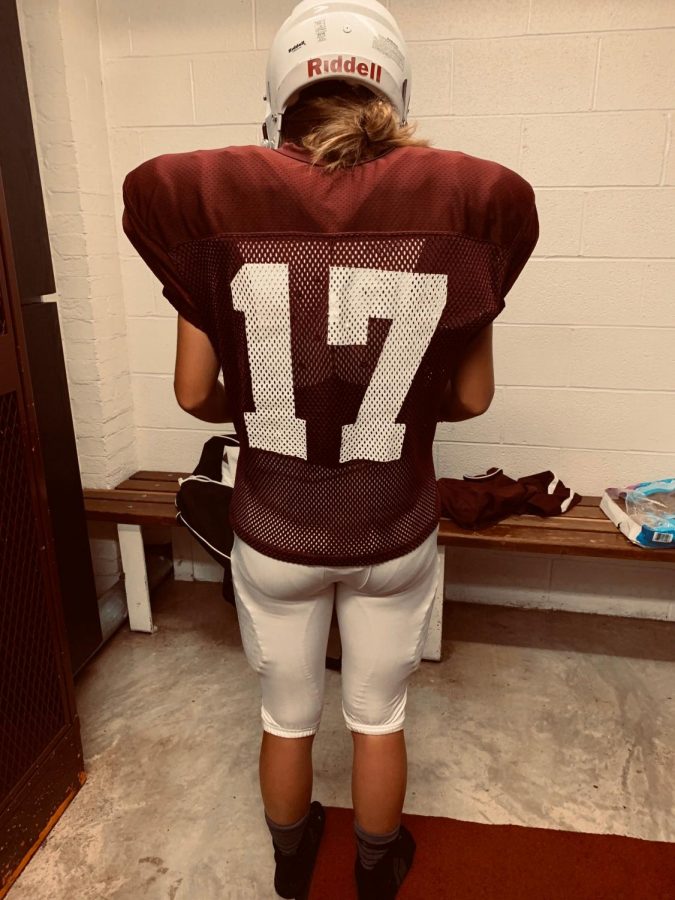 The high school JV football team has a female kicker this year.  This is Morgan Sarver's first year playing, but she did weightlifting with the team last year.
At first, it was hard for Sarver to be the only girl on the team.  
"It was a little stressful to be the only girl, proving myself to them was pretty difficult and even then they still had mixed feelings about me being there. At first, it was pretty difficult to find my place among the guys, but once I got more comfortable, it's a lot of fun," sophomore kicker Sarver said.  
Sarver not only kicks for the football team but is also a varisty soccer player. 
"The team means a lot to me. Even though soccer is my first and closest family, the football team is a team that I have also put hours of training into," Sarver said.
Other teammates have gotten accustomed to sharing the field with a girl.  
"I was surprised when she joined, but having a girl on the team is pretty cool because it's different," sophomore running-back Kaidyn Klock said.  
The team welcomed Sarver with open arms.
"At first, Morgan reached out about being able to lift weights with us last spring when I first got the job, and we welcomed her and she did a great job.  As time went on, she mentioned an interest in wanting to try kicking for us, and she was again welcomed just like any other player would be welcomed. She has done a great job communicating and participates at a high level on both the girls' soccer team and the football team," high school football coach Vince Nedimyer said.  
Nedimyer sees no difference between a female player and a male player.
"Having Morgan is no different than having any other player on the team, and that is a tribute to her being able to balance playing both soccer and football.  She has done a great job of communicating with me on her availability," Nedimyer said.  
Sarver is not opposed to continuing to play.  
"Unless something comes up next year, I will definitely go out for football again," Sarver said.  
Sarver encourages other girls.  
"I really enjoy playing because it is different. Not many girls have played football, so it gives me the opportunity to show girls not to be afraid to be different and try something new," Sarver said.
Nedimyer encourages Sarver to continue.  
"I think it is great having her.  Morgan has followed the same program rules and guidelines that all other players have followed.  From the beginning, I informed her that soccer is the most important sport on her schedule, and she has done a great job with working out and getting better as a kicker and enjoys being a part of both teams.  Morgan is going to continue to be an integral part of both teams moving forward," Nedimyer said.
View Comments (1)
About the Contributor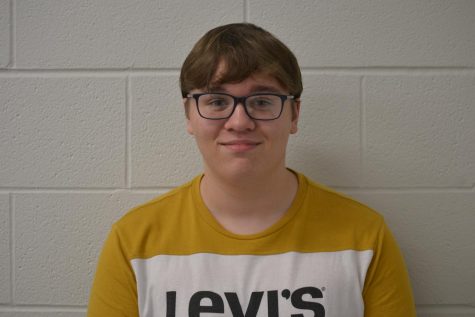 Zakary Hicks, Reporter
My name is Zak and I hate pretty much everything. I watch "Grey's Anatomy" and my favorite food is anything pumpkin flavored. School stresses me out and...