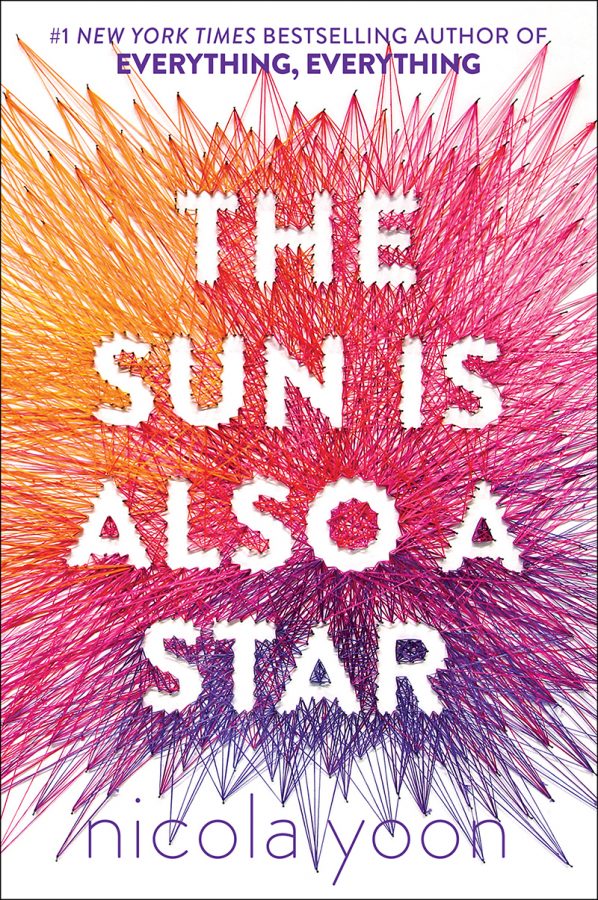 "The Sun is Also a Star book cover" by Dominique Falla is licensed under CC BY-NC-ND 4.0
The Sun Is Also A Star must be read by all
The 2016 young adult novel The Sun Is Also A Star by Nicola Yoon displays a fateful meeting between two entirely opposite characters.  
The Sun Is Also A Star hooks the curiosity from young adult readers through the viewpoint of characters Natasha Kingsley and Daniel Bae. 
Natasha is of Jamaican American descent and lives in New York but is from Jamaica. Natasha and her family only have 24 hours until they are being deported back to Jamaica 
Daniel is a Korean American descent with aspirations to become a poet. Daniel feels forced to make his parents happy by attending a college interview with a Yale alum to become a doctor. 
Natasha's persists in trying to make a last-ditch attempt to avoid being deported keeping her family in America legally. This leads to the way she met Daniel. 
Natasha and Daniel meet in an unusual way from bumping into each other way too many times which leads to them spending 12 hours together in New York City. 
During those 12 hours, Daniel was immediately drawn to Natasha after the first time they met. 
Since Natasha is super logical and science-oriented Daniel believes he can make her fall in love with him scientifically. To do this, Daniel decides to ask her a series of questions that promote affection or intimacy. 
Throughout the book, Natasha and Daniel make a decision on whether they can successfully take care of the control of their sudden obligations. Towards the end of the novel, Natasha and Daniel will face hardship whenever an unexpected turn in her family's deportation smacks them in the face. 
This novel was based on the author of Jamaican American Nicola Yoon's own personal romantic history with Korean American husband, David. 
This was a fantastic novel that covered a big real-life problem that people in America face. It was written very well and thoroughly with plenty of details. 
Yoon has received positive and impacting reviews from many.