Project SOAR helps students pursue post secondary education
Project SOAR  (Study, Overcome, Achieve and Reward) is a group founded in 2009 to help students succeed in and out of school. Once a student is chosen to be a part of SOAR, each student is assigned a mentor that will aid the student during his or her four years of high school. The Mission: To help first generation college students with academic success and funding.
Students are chosen by their eighth-grade teachers based on their performance in school.  
"Before the start of my freshman year, I received a letter in the mail inviting me to attend a meeting regarding the information about SOAR. At that meeting, I was informed about the great program and the lifelong memories that it has given many people throughout the years. I decided that I wanted to work hard and set my standards to that of the SOAR program, so I joined," sophomore Jenna Williams said. 
SOAR gives extra motivation to already succeeding students.  
"It means that the school is looking out for kids that are really smart but need that extra boost. SOAR is a place to be accepted and have friends that share your hopes and dreams," sophomore Grace Stayer said. 
It means a lot for students to be a part of this group. 
"To me, being in SOAR is an honor. It is a source of motivation and a recognition of my success. Being in SOAR is truly an importance of mine and something to be proud of," Williams said. 
The program helps students plan out their life post-graduation. 
"SOAR has helped me look at my grades and my future. It has helped me develop a sense of what I want to do with my life,"  sophomore Amiradama Smith-Banks said.  
SOAR provides financial aid to group members for books and other needed things. 
"SOAR helps me by preparing me for the future and providing me with some financial help," sophomore Hailey Selvage said. 
Building connections with other people isn't rare in this program.  
"SOAR consists of getting together with a group of friends, mentors and teachers and talking about our futures and how to achieve them and what exactly we expect to happen in our life.  It also consists of building close connections with people who can help in your future later on," junior Hanna McClellan said.  
Helping students succeed is the primary goal.  
"Through SOAR, I am able to manage life's problems and make one of the biggest decisions of my life. Soar eases into the difficult decision of secondary education. Soar also provides me opportunities for decisions on college, like visitations," Stayer said.
Meeting new people is common in this program. 
"The SOAR program has provided me with guidance to help me succeed through academics and through my personal life. It has introduced me to many great people, most of whom have become inspirations in my life. It has also provided me with many opportunities to allow a successful future ahead of me,"  Williams said. 
Mentors play a role in each student's life. 
"SOAR gives me the opportunity to explore schools and jobs that I'm interested in. I also get to meet one on one with my own mentor until senior year, which keeps me on track with my schooling and gives me the chance to ask questions about my future," Huss said. 
SOAR makes thinking about the future easier.  
"In SOAR, we have a meeting once a month on a Wednesday. Some meetings are with our mentors. When meeting with our mentor, we discuss our lives and our future decisions. Your mentor should be someone very important in your life, like a best friend. We make decisions about field trips in the group as well. Soar is a great thing to be in because it makes growing up a lot easier in my opinion," Strayer said. 
The students attend after-school sessions monthly and each has an in-school mentor and an out-of-school mentor. As long as the students meet attendance and grade requirements, they will remain in Project SOAR until graduation. Students in SOAR get help deciding where they want to pursue their higher education.  
"In our meetings we usually discuss our futures outside of high school. We've had speakers come in, we just visited Saint Francis University for accounting day and we'll have even more opportunities to explore careers in the future," Huss said.  
SOAR also instills qualities needed outside of school.  
"Being in the SOAR program consists of motivation that is driven towards success in academics. It also consists of time management and prioritizing when planning to attend meetings. Getting to know many new people and relate to them is also a big part of SOAR. Showing interest in your future and asking for guidance and help is always enforced," Williams said. 
Meetings are also fun for students.  
"During meetings, we talk to our mentors about how school is going and our future plans. We eat snacks, chat with friends and also participate in activities," Smith-Banks said.
Leave a Comment
About the Contributor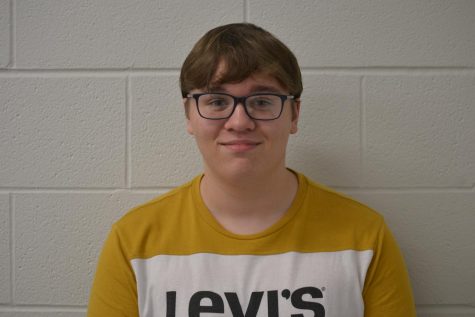 Zakary Hicks, Reporter
My name is Zak and I hate pretty much everything. I watch "Grey's Anatomy" and my favorite food is anything pumpkin flavored. School stresses me out and...