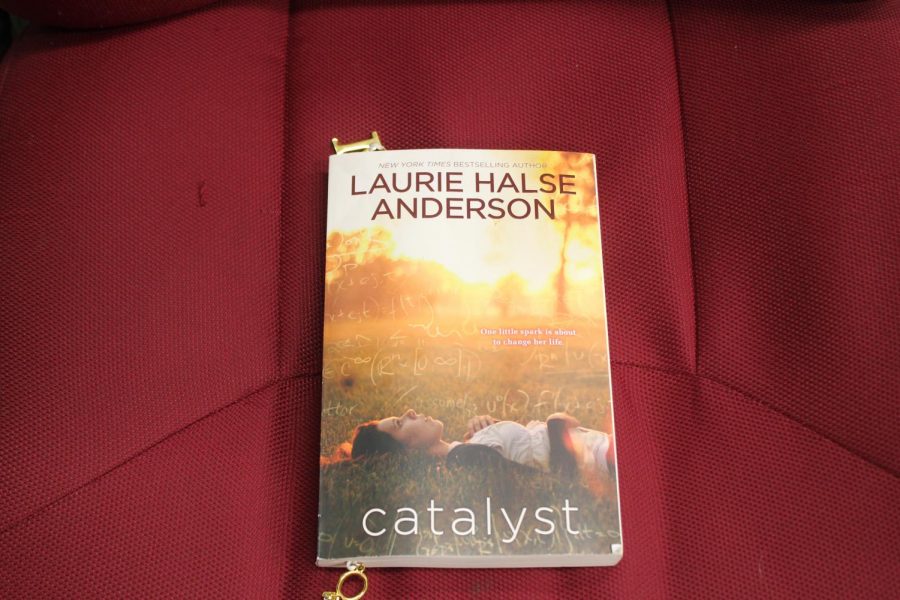 Add Catalyst to all reading lists
The 2002 young adult novel, Catalyst written by Laurie Halse Anderson, expresses that planning out a future in advance may not pan out the way someone envisioned. 
In Catalyst, an 18-year-old senior named Kate Malone chooses to plan out her whole life after high school, including where she is going to go to college. 
Malone plans to apply to one college and one college only. The only college she applies to is the Massachusetts Institute of Technology.  
Since Malone only applies to one college she needs to get in or her whole after high school plan will be ruined and she will not have a second option. 
Throughout the novel, Malone has split personalities. At one point in the book, Malone is "Good Kate" but at other times she is "Bad Kate." 
"Good Kate" is the minister's daughter, an honor roll student and the good sister taking care of her sick brother all while waiting for admission to MIT. 
"Bad Kate" is miss suck-up and miss perfectly disagreeable or disrespectful. Malone made everyone think–including her father–that she applied to many top-notch colleges but in reality, her only option is MIT or nothing if not accepted. 
Malone remembers all of her classmates' names, grade average and accepted colleges.
Malone figures that she will be accepted since she paid her dues, followed all of the rules and aced the standardized tests. 
In the novel, Malone says, "I am brilliant. I am special. I am going to MIT like my mom did. I am going to change the world."
This quote spoke to me because she wants to make a difference in the world while making her mom proud and showing her mom she can do anything. 
Toward the middle of the book, Malone finds out if she is accepted or not.
Later in the novel, the high school bully and lonely student Teri Litch must move in with Malone and her father because of Litch's house burning down. 
Overtime, Malone becomes overwhelmed with a renewed friendship with Litch. 
More unexpected events happen to Malone that force her to examine her life, goals and heart to see if she can fix herself. 
Malone truly finds her new self when she oes not follow her expected path in life which was created by her. 
I am pleased to say that I enjoyed this novel while reading it. I connect to this novel in so many ways. 
One reason why I can connect to the novel and Malone's character is that I was in a similar situation regarding college choices.  Like Malone, I had only applied to one college and if I would not have got accepted into that college I would not know what my next move or path was. 
I was pleasantly surprised by how well the novel was written and this novel is one that I could read over and over again.