Marissa Stouffer devotes time, life to gymnastics
Zak Hicks
Junior Marissa Stouffer has been training for gymnastics since she was three years old. She has recently been planning to go cyber school to spend more time training. Gymnastics is one of the main things in her life, and she only participates in gymnastics.  Mark Biseli is the head girls' gymnastics coach, and he has been coaching her for years.  
Although she was training for a while, she eventually realized she wanted something more with her athletic talent. 
"I was about age 16 or 17 when I considered taking gymnastics to the next level," Stouffer said. 
Gymnastics remains very important to her. 
"Participating in gymnastics is a huge privilege. I don't know what I would do without it in my life," Stouffer said. 
Gymnasts must score a minimum total from all events before moving on to a higher level.  Judges score the routines out of 10 points with deductions taken for mistakes.
"Marissa is one of the best athletes I have ever seen, and I truly believe she has a future in gymnastics," sophomore Megan Pensyl said.
Stouffer is not afraid to join cyber school. 
"I am going to cyber, so I have more hours in the gym to gain more complex skills in order to receive a full scholarship," Stouffer said. "I do not think cyber school will affect my education because I'm very disciplined. I have a bright future, and I wouldn't let my grades ruin that for me," Stouffer said.
Changing from public school to cyber will also benefit Stouffer's team. 
"If anything it will help my team for high school because I'd be gaining skills which would help increase our team score," Stouffer said. 
Stouffer is also gaining support for her decision. 
"My friends and family are very supportive of everything. They all just want the best for me," Stouffer said. 
Although Stouffer is passionate about gymnastics, there were times where she almost gave up.
"I have considered quitting. Last year I had so many mental blocks and was so frustrated that I just wanted to give up, but I knew that that wasn't the right thing to do so I didn't. All my friends and family kept convincing me not to quit because I would regret it, so I didn't quit," Stouffer said.
On the Jan. 16 meet, Stouffer got first place on bars, floor, balance beam and vault. 
Leave a Comment
About the Contributor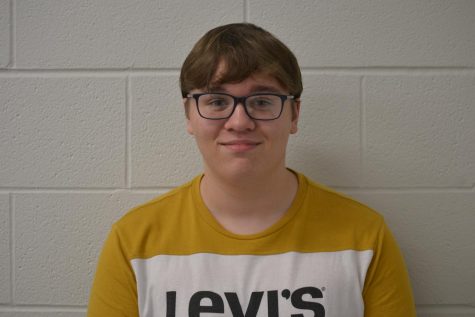 Zakary Hicks, Reporter
My name is Zak and I hate pretty much everything. I watch "Grey's Anatomy" and my favorite food is anything pumpkin flavored. School stresses me out and...