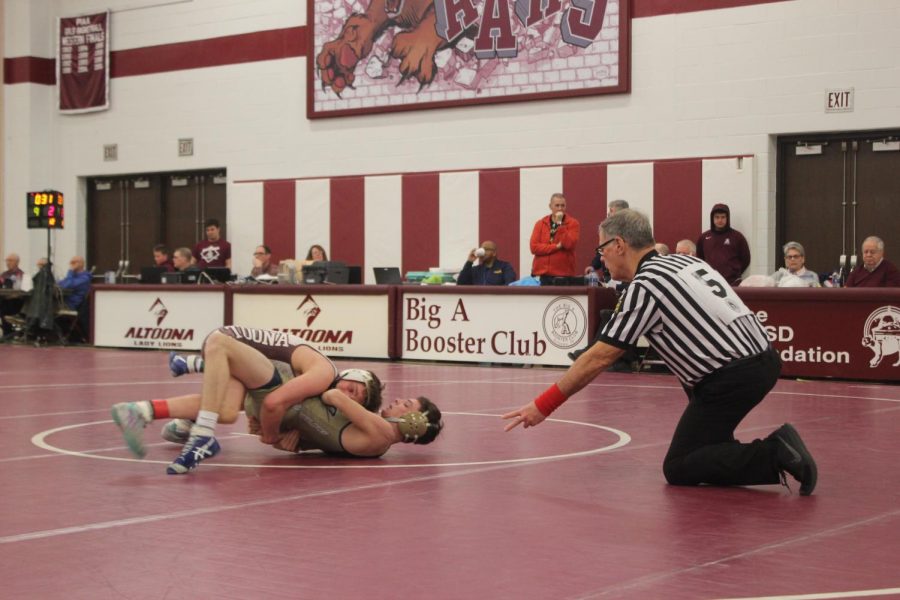 Swimming, wrestling prepare for districts
February 21, 2020
This year, sports such as swimming and wrestling are participating in districts. Sport districts are competitions that challenge individuals based on their athletic skills and abilities. 
As districts approach, coaches are preparing their athletes for the upcoming competitions, and each sport requires its own strategies for preparation.
Swimming focuses on expanding breaks and resting times, hoping to achieve more sprints with less yardage.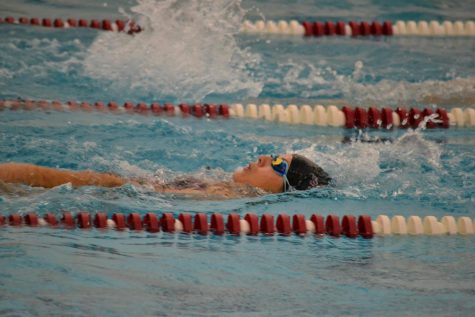 "Right now we're in the part of our season where we cut our yardage, sprint a lot with a lot of rest in between, in order to rest for districts. With this, hopefully, everyone sees a drop in their times," swimming assistant coach Alex Cummings said. 
A. Cummings comes from a family of swimming instructors. The head coach for swimming is Nanette Cummings, A. Cummings' mother. She has been coaching swimming for 32 years, beginning with the YMCA and then Penn State Altoona. N. Cummings was the AAHS assistant coach for three years before taking over as head coach two years ago.
Given her experience, N. Cummings understands the stress that districts can bring.
"[Districts is] stressful. I try to do my best as a coach, but in the end, it's all up to you [the swimmers]," N. Cummings said. 
In contrast to swimming, the wrestling team shortens their practices and increases their working intensity in order to focus on districts.
Key wrestlers all have a chance to place at districts and even advance to regionals.
Junior Matt Sarbo is a key wrestler who has already won his second district title. If Sarbo wins the upcoming district match, not only will he have a third district win, but it would be the 100th victory of his wrestling career. 
"
I hope they[my wrestlers] understand that win or lose, they are winners and I am proud of them,"
— wrestling coach Joel Gilbert
Yet with hours of additional preparation, coaches still encounter challenges along the way to districts.
"The biggest challenge is to get our mindset correct and make sure that everyone isn't too uptight before the tournament. We stress making sure that they take out distractions during the week and making sure our guys get enough rest and sleep," wrestling coach Joel Gilbert said.
The commitment to district competition doesn't just weigh on the student athletes, but the coaches as well.
"I want the kids to get faster times and place well in their events–and hope that I survive," N. Cummings said.
For Gilbert, districts are a reward for his athletes for all the hard work and dedication they invested in their sport.
"[Districts] are the reason for the season! It is exciting for the athletes and me. I hope they understand that win or lose, they are winners and I am proud of them," Gilbert said.
Gilbert even rewards his athletes by promising that if they place in districts, their name will be painted on the wall inside the wrestling room.