"I'm in"
Mckenzie Quirin's blog featuring senior students every week to find out what their futures will look like. This will be a way for students to discover what their peer's plans are after high school. Come back Tuesdays and Thursdays to see new featured seniors.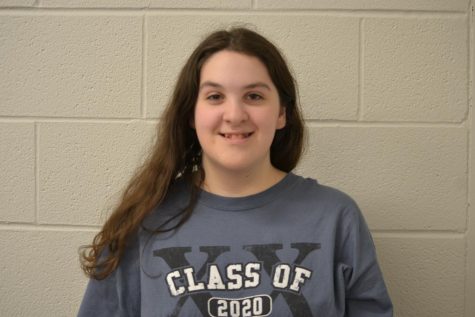 More stories from McKenzie Quirin
Thursday's featured senior student is Gabrielle Genua. Find out more about Genua in the Q&A below.
Q: What college are you going to?
A: Edinboro University
Q: Why did you choose to go to Edinboro?
A: My boyfriend and I have been together for four years, and we wanted to go to college together. He's going for art, and I'm going for English. We researched schools that are known for both for a few months until we stumbled on Edinboro. They're well known for both! We checked out the campus and the classes, and we fell in love. It's the perfect campus for us.  
Q: What are you majoring in or planning on studying at Edinboro?
A: I'm majoring in Secondary English Education and minoring in Dyslexia Education.
Q: What are you most excited for?
A: Getting out of Altoona.
Q: What other colleges were you looking at as other options?
A: Clarion or Cal U, but we didn't really like the campus life either. 
Q: In your opinion, how will the transition go from high school to college for you?
A: I think the transition will go well. I struggle in high school because I always feel as though I'm being held back or on a leash. I think being able to take classes relating to things I enjoy will really boost my motivation.  
Q: What steps have you taken or are currently taking to have a successful time in college?
A: I've completed everything I can up to this point. I've finished and accepted my financial aid, done housing and have my room already, and I have my schedule as well. I freak out when I don't know things in advance, but I've really been able to mentally prepare for school this year. I've also been buying dorm things slowly throughout the year, so now I don't have much left to buy.
Q: Describe your senior year in three words.
A: Waste of Time
Q: What is one thing you will miss about high school?
A: My creative classes. They're the only consistently joyful thing I experienced during my senior year. I'll miss yearbook, ceramics and painting the most.
About the Writer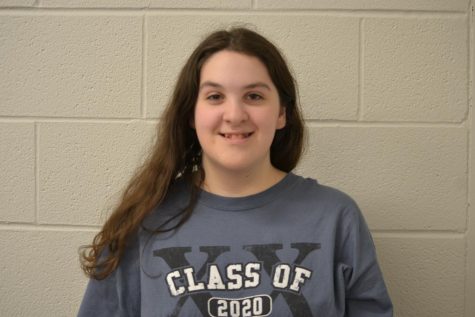 McKenzie Quirin, Reporter
I am a twelfth-grade student at Altoona Area High School. I enjoy hanging out with my friends, babysitting my cousins and watching movies. I am a part...