"I'm in"
Mckenzie Quirin's blog featuring senior students every week to find out what their futures will look like. This will be a way for students to discover what their peer's plans are after high school. Come back Tuesdays and Thursdays to see new featured seniors.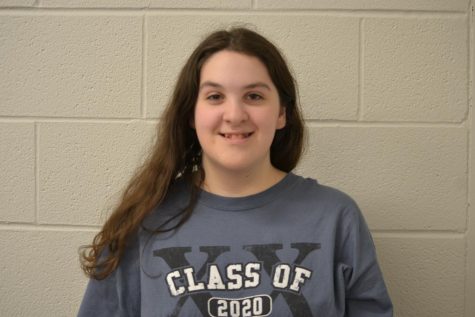 More stories from McKenzie Quirin
Thursday's featured senior student is Margaret Fox. Find out more about Fox in the Q&A below.
Q: What college are you going to?
A: I will be attending Saint Francis University.
Q: Why did you choose to go to Saint Francis University?
A: I chose Saint Francis University because it felt like home. Both my parents are SFU alumni, and they both played sports there. I grew up around the campus because we would always go to basketball games and football games. I felt comfortable there, and I couldn't picture myself going anywhere else!
Q: What are you majoring in or planning on studying at Saint Francis?
A: I have decided to major in exercise physiology and specialize in cancer rehabilitation.
Q: What are you most excited for?
A: The thing that I am the most excited for is running on the track team! I cannot wait to meet my new teammates and coaches! And of course to be able to compete at the next level!
Q: What other colleges were you looking at as other options?
A: The only other school I was considering was Monmouth University in New Jersey.
Q: In your opinion, how will the transition go from high school to college for you?
A: I think the transition from high school to college is a little rocky for everyone at first. I am taking an online course this summer to help prepare me for the academics at SFU. I also think being part of a team will make it easier to make friends because being part of a team is like being part of a family. I just hope that come fall all college students will be able to be on their campus!
Q: What steps have you taken or are currently taking to have a successful time in college?
A: Like I said, I am taking an online course over the summer to help my transition into college academics a little bit easier! Athletics wise I have been doing my best to workout everyday and stay in shape until I get my summer workout plan from the Saint Francis track coaches! Not having tracks open is making things a little more difficult, but hopefully by the summer the tracks will be open again!
Q: Describe your senior year in three words.
A: How I would describe my senior year in three words "way too fast." I felt like I blinked and it was over! It's crazy how it feels like just yesterday I was in seventh grade and now I'm about to be an Altoona High Alumni. My heart goes out to seniors everywhere because having our best year of high school cut short was a bummer, but I'm so grateful for my experiences in high school. 
Q: What is one thing you will miss about high school?
A: The thing I will miss most about high school is the track team. I have made so many amazing memories and I am extremely grateful to have been a part of such an amazing program. The future is bright for Altoona Track and Field!
About the Writer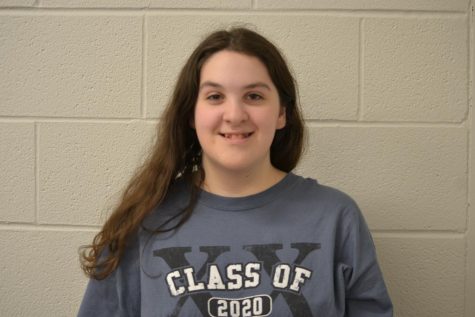 McKenzie Quirin, Reporter
I am a twelfth-grade student at Altoona Area High School. I enjoy hanging out with my friends, babysitting my cousins and watching movies. I am a part...