"I'm in"
Mckenzie Quirin's blog featuring senior students every week to find out what their futures will look like. This will be a way for students to discover what their peer's plans are after high school. Come back Tuesdays and Thursdays to see new featured seniors.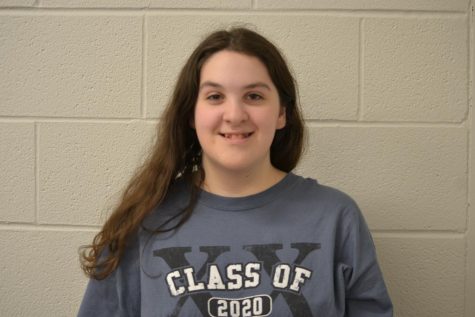 More stories from McKenzie Quirin
Tuesday's featured senior student is Gianna Caputo. Find out more about Caputo in the Q&A below.
Q: What college are you going to?
A: I'm going to Penn State Schreyer Honors College at the main campus.
Q: Why did you choose to go to Penn State Schreyer Honors College?
A: I chose this college because I have the advantage of a small community within a large university, so I get the best of both worlds. I get all of the opportunities a large university like Penn State can offer while also getting the special attention of a small college.
Q: What are you majoring in or planning on studying at Penn State Schreyer?
A: My major is chemical engineering.
Q: What are you most excited for?
A: I'm most excited for moving on to the next chapter of life and expecting more responsibilities as an adult in the world. I am also excited to participate in all the activities Penn State has to offer academically and extra curricular wise.
Q: What other colleges were you looking at as other options?
A: I originally was looking at James Madison University, University of Virginia and Juniata early on in high school, but those ideas were short lived, and Penn State has been my number one ever since.  
Q: In your opinion, how will the transition go from high school to college for you?
A: I think it will go well because I have been well prepared by many amazing teachers in the high school as well as already having experienced a schedule of rigorous college-level classes.
Q: What steps have you taken or are currently taking to have a successful time in college?
A: I have taken steps by taking AP classes and always being a hardworking student, but now, I am preparing by just staying read up on any information my college puts out on social media for now.
Q: Describe your senior year in three words.
A: Fun, liberating, unexpected.
Q: What is one thing you will miss about high school?
A: I will miss being able to see my friends everyday and talk to them throughout the day.
Leave a Comment
About the Contributor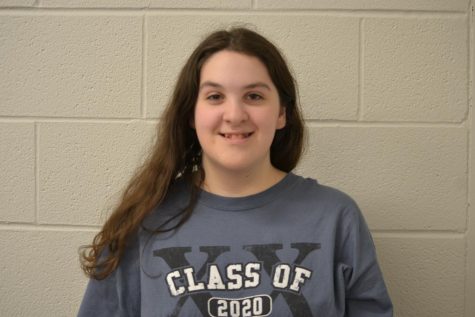 McKenzie Quirin, Reporter
I am a twelfth-grade student at Altoona Area High School. I enjoy hanging out with my friends, babysitting my cousins and watching movies. I am a part...