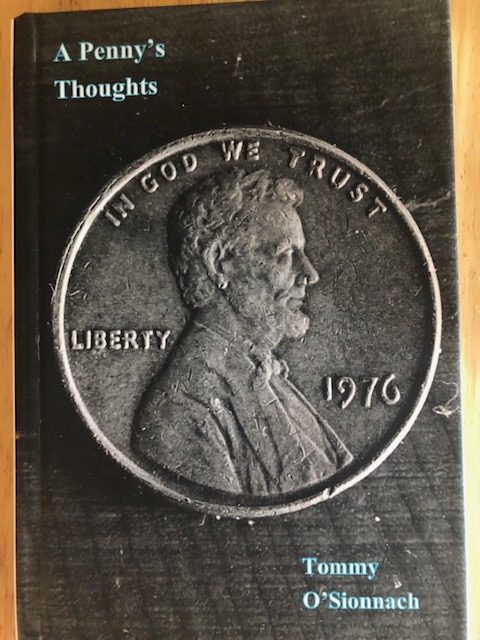 Fox shares a penny's thoughts
Many people think of writing books in their lifetime, but few follow through. This 2020-2021 school year marks the date of Thomas Fox's book Publication," A Penny's Thoughts." 
"My book, A Penny's Thoughts, is a work of inspirational fiction that tells the story of an American penny's journey through circulation. I always have pondered what inanimate objects could say if they could speak. A penny goes a lot of places when you think about it, so the story is told from an everyday Penny's viewpoint. It tells the story of each person it comes across and learns something from each one of them," Fox said. 
Fox used his extra time during the pandemic to write his book.  
"I don't know what necessarily sets it apart from any others, but my intention with writing it was to provide people with something enjoyable and light. Something that will take them away from the tough year 2020 has been. I've had the idea for this book for about 15-20 years, it took about four months to actually write, and the pandemic provided me with the opportunity to do so," Fox said.
Fox is in the process of having his book published by Fulton Books and plans on his book being ready by the holiday season.
"The pictures for the cover were taken by a very close friend of mine that lives in Mississippi. I flew down in June to put together a mockup to send to publishers. The book has been read by family and close friends. My parents, My cousin in Cleveland and my three daughters were truly instrumental in helping me. They believe it can bring some joy to those that read it. The inspiration comes from various people. I was instilled with a love for writing early on. A number of the stories are based on people I know or knew. Others are completely made up," Fox said. 
Fox wants to categorize his book as inspirational fiction, and even used a pen name for his book.  
"I chose the pen name Tommy O'Sionnach (pronounced O-Shun-ick ) as it used to be my family's name in Ireland until about the 1700s. It means "Son of the Fox" and was anglicized to just Fox almost 300 years ago," Fox said.