Free lunch program to continue for virtual students
Although in-person classes begin in November, there are many students that will continue learning through the online environment. 
For these virtual students, the school has made sure to provide them with the same benefits as those who will return in-person. Virtual students are eligible for the free lunch program for the rest of the school year.
Meals including both breakfast and lunch are part of the free lunch program. 
"We plan on continuing this program throughout the end of the school year for those students who are remaining virtual. Students that attend school will have access to free breakfast and lunch; however, we do encourage all of our families to apply for free and reduced lunches as those numbers impact our reimbursement for the program and allows us to continue to offer this service," Assistant Superintendent Brad Hatch said.
To sign up for the free lunch program, there are no requirements. All students are eligible. 
The only step is to complete the weekly Google form which specifies breakfast and lunch orders.
"Families fill out a Google form indicating the number of students in their family that they are requesting meals for. The five days of meals are prepared and packaged and available for pick up once per week…at the high school every Wednesday," Hatch said.
As of now, there are around 400 students who have placed orders each week. To join this list of students and families, contact one of the school officials for the Google form link.
About the Writer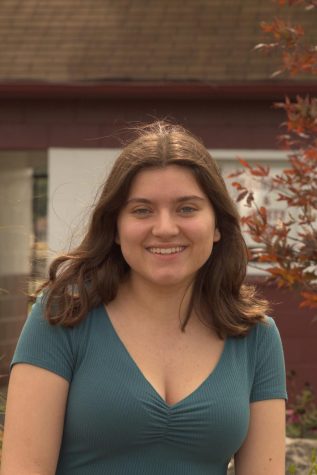 Sydney Wilfong, Associate Editor
I'm Sydney Wilfong, a senior at AAHS. I'm part of the band as a proud tenor saxophone player. On the days I have time, I enjoy writing, reading and...