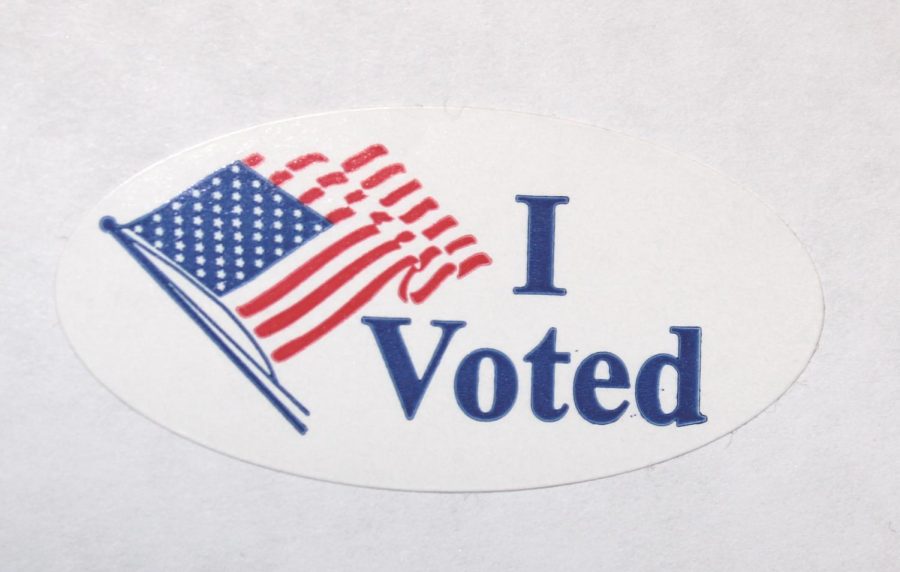 Students vote for first time in presidential election
November 8, 2020
Tuesday, Nov. 3 was an important date for many Americans across the country because of the presidential election. This date was just as significant though for students who could vote for the first time. 
Between the two presidential candidates including former Vice President Joseph Biden and President Donald Trump, students had to choose one candidate to vote for that they felt would best suit the country's needs.
Students chose their candidate based on the ideals and policies they shared.
"I voted for Donald Trump for the main reason that he is pro-life, and Joe Biden is not. Other reasons I voted for Trump is because Joe Biden had admitted to raising taxes, [he] supports the Green New Deal and Joe Biden is in favor [of] abolishing fracking," senior Thomas Taylor said.
"I chose Joe Biden in this year's presidential election because I shared many more beliefs with him than I did other candidates. [The] beliefs I strongly stand behind were the idea of pro-choice and for the LGBTQ+ community to keep their rights and push for more equality across the board for all Americans," senior Cassandra Kyle said. 
Those who were able to vote wanted their voice to be heard choosing a candidate that aligned with their own priorities for America.
"I voted for Biden because I want to ensure that our government is listening to scientists about the severity of global warming and the pandemic. Also because I want to preserve women's and LGBT rights, fund public education and reform the US police system," 2019 AAHS graduate Madilyn Fulchiero said. 
Some students voted for personal reasons as well as political, wanting the president to best portray the country as a whole.
"When voting for the president, you aren't just voting for who's in charge, but who will also represent you and your country," senior Noah Riggleman said.
Riggleman voted for Trump.
Students recognized the importance of voting in this election. Some believe that this presidential election will determine the path of the American future both politically and socially. 
"This election is very important because over the last few elections the candidates have been drifting closer to the left and right extremes…This election and the next two or three will show which direction our country is headed," Taylor said.
In just Pennsylvania alone, almost seven million votes were counted and these students contributed to this number by voting whether that be by mail-in ballots or in-person. 
As of Saturday evening, Biden was announced as the US President-elect, meaning he will become the 46th president when he is inaugurated in January 2021.