"I'm in"
Senior Mia Nelson plans on attending IUP after high school. In this senior special blog, Nelson discusses her anticipation for high school to end and her excitement for her new journey into college.
Q: Why did you choose to go to IUP [Indiana University of Pennsylvania]?
A: I decided to go to IUP because it was cheaper and I knew a lot of people that went there and said they had a great experience, especially [those that chose] the psychology major.
Q: What are you majoring in or planning on studying at IUP?
A: I plan on majoring in psychology at IUP. Psychology or human resources but mainly psychology–I'm gearing more toward that. 
Q: What excites you the most about college?
A: What excites me most is the experience–getting to make friends, going to the fun parties and just really getting to experience life outside of high school. I'm excited to see people from different areas and different backgrounds. I'm ready to make some new friends.
Q: Is there anything about college that intimidates you?
A: There is nothing that intimidates me about college at all. I'm not scared whatsoever. I'm not worried or anxious.
Q: What other colleges were you looking at as other options?
A: I was looking at Penn State but then thought no. A bunch of people from here are going to be going there. I also looked at Duquesne University, WVU [West Virginia University], Saint Francis University and Slippery Rock University. 
Q: Why did you think this college was the choice for you? What about the school interested you?
A: Like I said, I knew people that went there and they said that it was great. It's close to home too so if anything happens I'm right there, but also it's far enough away from Altoona that I'll be fine. I think the school overall has some great reviews, along with some bad ones, but there are more good than bad. I just thought it was a cool college.
Q: How do you feel about senior year ending so soon?
A: I'm happy, I'm so happy. I'm ready for this year to end. To be honest it feels as if our senior year doesn't exist. We don't get to have the full experience as the other years did. As of right now, I feel like I'm just losing motivation to get through this year and I'm ready to wrap things up and get to college. I feel like I'm just sitting around doing nothing.
Q: What do you think will be the biggest difference between high school and college?
A: I think just the environment in general. In high school I feel like you force yourself to make friends with a lot of people and live up to certain expectations your teachers put on you, but when you get to college I feel like you will have so much more freedom. I mean, you're out of home and you're with new people–I just think the freedom that will be given will be something new and something great to experience. Also adapting to the life of being an adult will be something different from the high school experience. 
About the Writer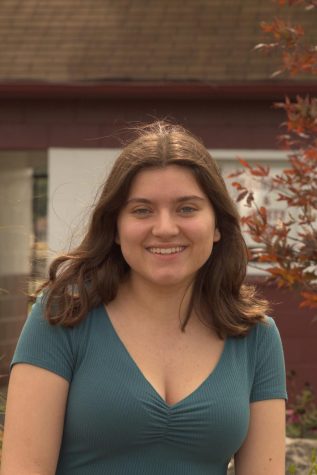 Sydney Wilfong, Associate Editor
I'm Sydney Wilfong, a senior at AAHS. I'm part of the band as a proud tenor saxophone player. On the days I have time, I enjoy writing, reading and...