Sports postponement disappoints athletes
Governor Tom Wolf made a decision on Dec. 10, that all winter sports will be shut down for the following three weeks in PA. Different players state that they are disappointed that this decision was made by him.
"Governor Wolf delaying winter sports is definitely unfortunate and depressing for all of us. As a team, we have been working like crazy five to six days a week since summer, so the fact that things are going downhill right before season is definitely not all we had planned for," senior Mallory Cree said.
Positivity has been a big thing for Cree, and she looks forward to the girls' basketball season starting in the near future. 
"…we are trying to stay positive at the fact that we are going to still have a season, and although we cannot be together right now, we are still working out and finding ways to get better and to be on the court as well," Cree said.
Cree believes that as of now, athletes should follow Wolf's decision. 
"I feel practices should be resumed when Wolf says we are able to because we are all staying in our own bubble and wearing our masks. I'm just trying to stay positive about it all and better myself in any way possible," Cree said.
Junior Kadince Nedimyer is against Wolf's opinion for canceling winter sport practices. He wants winter sports to be resumed. 
"Personally I think Wolf only really hammered down because he was caught not abiding by his own laws. Therefore, he got COVID-19 and blew it out of proportion, and I think practices should have continued as per normal. He seems to be a liar by enforcing all these rules, but does not follow them himself," Nedimyer said.
Some students feel as though Wolf's decision was inconsiderate, believing there is no need to shut down when they are already following the necessary safety guidelines.
"I feel as though something I really love is being taken away from me. I feel like he doesn't think that my opinion as an athlete should matter. I believe that practices should resume because we take all precautions to make sure that we're safe," senior Colin Allmond said.
Winter sports being cancelled has made students' voices louder. They are starting to voice their own opinions.
"I feel disappointed obviously, but there's nothing we can do about it. It is out of our control and we just have to work and be ready whenever we get the call to play again. I feel like that is a decision for the school board," senior Nate Cornelius said.
Cornelius believes they should be ready to play again when their season opens up in three weeks. 
"My job as a student athlete is to compete. We will be ready to go whenever they give us the okay to go. Everyone on the team is still working out on their own, and we hold virtual meets to go over plays and keep our minds straight, so there is no excuse for us not to improve our games right now. It's three more weeks for us to all improve and work on things we need work on," Cornelius said.
For junior Macy Yost sports is very important during times like these. 
"I understand where Governor Tom Wolf is coming from, but I'm very upset with his decision. I do not think that practices should be cancelled because we have already been around our teammates frequently, and we would also take precautions, such as using hand sanitizer, social distancing and wearing masks," Yost said. 
With the recent cancellation of sports, students question Wolf and his viewpoints on other sport-related issues.
"I think that it is unfair that high school sports have been cancelled for a few weeks, but college and professional sports in PA are still allowed. I personally think that practices should have been resumed as long as all COVID-19 precautions are continued to be followed," senior Kyle Pheasant said.
About the Contributors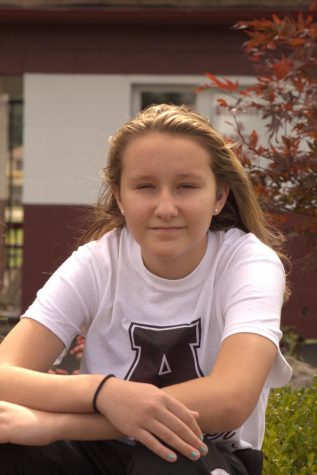 Amy Dean, Reporter
Hi, welcome to my page. My name is Amy Dean. I'm 14 years old, and a freshman at AAHS. I was born and raised in Tampa, Florida. Then I moved to PA when...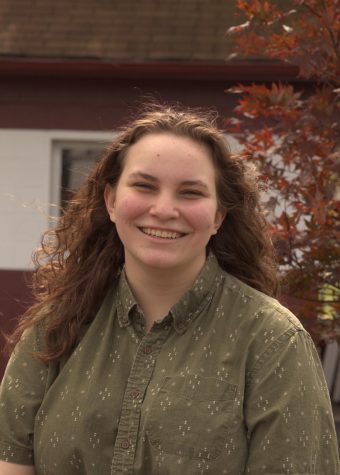 Sonia Yost, Reporter
Hey there stranger! My name is Sonia Yost, and this will be my third year writing for the newspaper. Last year I was an associate editor, and I'm thrilled...