IEP students switch to remote learning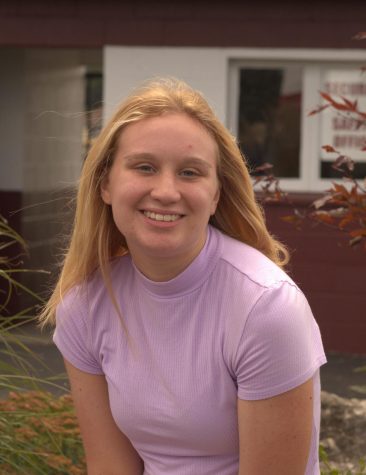 More stories from Maddie Cowfer
With the school board's decision to return to virtual schools, all students and teachers were affected in different ways.
Students with Individualized Education Plans (IEP)  have the opportunity to learn new skills along with their everyday online classes.
"Virtual learning is offering students the opportunity to engage in a full academic schedule online. Teachers are providing real-time, interactive instruction as well as additional virtual office hours and online resources for students to access support. In addition, students are learning time management, how to balance school and home life, prioritization skills and effective online communication," special education supervisor Jennifer Crum said.
Even though the teachers might not be there physically, the teachers are still able to reach out to more of their students. 
"There are some differences between virtual and traditional learning, but mainly teachers and students have had to adapt to a new learning style and environment. Direct and meaningful instruction remains central to the learning process, and I believe teachers have shown a great deal of creativity to engage students and expand upon learning opportunities. The paper-and-pencil activities have been essentially replaced by online, interactive activities, and therefore, more immediate feedback can be given. Students may not have a teacher directly in front of them to prompt them, keep them on-task or even visually read a student's nonverbal behaviors or reactions, but I feel the technology has been sufficiently incorporated to meet students' needs, and teachers can reach out to more students and do more frequent check-ins in a variety of ways," Crum said. 
Doing remote learning has taught students tools that will help them in the future along with virtual school. 
"Virtual learning has allowed students to expand upon their knowledge and experiences with technology. Many new tools and resources have been introduced to students, which are a benefit to them now and moving forward. Virtual learning has created positive opportunities for increased computer literacy, accessing instruction almost anywhere beyond the school building, providing diverse ways of participating in class discussions, and allowing for more expansive resources outside of the typical classroom," Crum said. 
Teachers and students may face some difficulties like everyone else. 
"Virtual learning may have some downfalls as well and definitely is not without its challenges, but it is a catalyst for students to be more accountable and self-driven. Being flexible, patient and open to change can greatly impact how one responds to and succeeds in different situations. Virtual education has impacted students differently, but I think it is important for students to remember that teachers, administration, school counselors and staff are still a constant source of support and information, and students can reach out to them at any time," Crum said. 
Teachers are helping students acknowledge both their strengths and weaknesses to help them expand their learning. 
"Every learner has different strengths and learning styles. I have received mixed reviews from students regarding their preferences of traditional in-person learning or virtual learning. I think there are pros and cons to both scenarios, but the pros and cons are unique to each student. It is important for students to learn about and recognize their strengths and their areas of need, so that they can expand upon their skills, learn to make or request accommodations and to advocate for themselves," Crum said. 
Following the school board's decision to switch to full remote learning, they decided to lay- off some of the aides. 
"The situation was twofold. The district didn't have work for the SEAs with all the students going virtual and many of the SEAs had commitments to watch their children during the day because the district went virtual. In the end, 64 SEAs chose the temporary furlough because it best met their needs and also helped the district through not having to forcibly lay-off anyone," Superintendent Charles Prijatelj said. 
Before switching to remote learning, teachers had to go through extensive training to help meet the needs of students learning. 
"There has been a large amount of training and support put in place to make the shift to virtual a reality. As the children know, this is not last spring's virtual. This is full-blown, straight ahead schooling with grades, attendance and all the other trimmings. The teachers are to be commended because in most situations they are going above and beyond the call to make great things happen for our students," Prijatelj said.
About the Contributor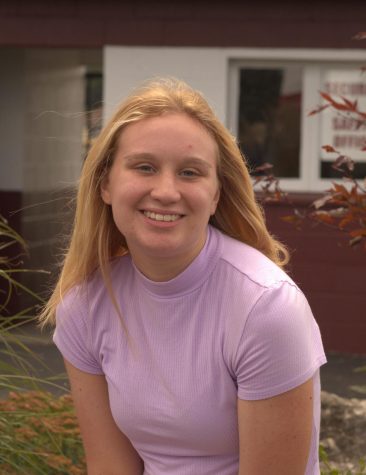 Maddie Cowfer,
Hi, my name is Maddie Cowfer. I am a sophomore, and I write for the Mountain Echo. I first started writing my freshmen year for Livewire. One of my favorite...