Altoona CTC students return to classes
Altoona Greater Career and Technology Center (CTC) students returned to classes on Thursday, Jan. 21. 
"We have 12 sending schools, so students come from eight districts and four private schools. All of them are back in session at their own schools, and they are sending their students to us on a hybrid schedule," Dean Shawn Cerully said. "We were open in full on hybrid model except for Altoona students."
There are many similarities between the proposed model for high school students upon return to in person instruction and the CTC model, both featuring an A/B schedule with the only difference being on Fridays.
"So the biggest reason is we have students from 12 sending schools, only 40% of our students are from Altoona, so we have to accommodate for the other students," Cerully said.
Students attending the CTC will follow social distancing procedures.
"We've opened up in a hybrid model, meaning we only have 50% of our student population. We are requiring students to wear masks inside the building. Finally, we've also purchased 40-45 V-Sonic boards, which are kind of like Smart Boards, so students can see what their teacher is teaching, without having to crowd around them," Cerully said. 
The hybrid model, featuring A-days on Mondays and Wednesdays, B-days on Tuesdays and Thursdays, and a fully virtual day on Fridays, is deemed the best schooling model by Cerully.
"There is no perfect system, I think we've proven that this model is the best model for our situation. A full virtual system would be safer, yes, but it sacrifices the education aspect of it. If we went back full time, we would have better education, but at the risk of Covid running rampant. This model is truly the 'great compromise' model," Cerully said.
Cerully is optimistic about the future of the CTC during this pandemic and after.
"If there's anything that the pandemic has taught us as a country, it's to identify what careers are deemed essential. Most of those essential careers are something we teach here at the CTC. And it's nice for students to know that they can get a career that can withstand a global pandemic," Cerully said.
The CTC is accepting applications online at www.gactc.edu. 
"We highly recommend students do not wait to apply. If students apply late and a class is full, they will most likely not get into their first choice due to capacity limitations," Cerully said.
About the Writer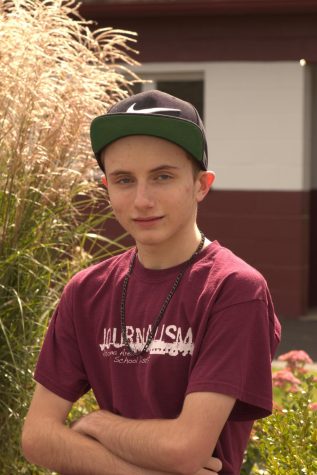 Connor George, Reporter
Hello! My name is Connor George (as seen in the title) and I am a Junior. I was with the Mountain Echo staff last year, and it was a fun time can't lie....