EDITORIAL: Childhood classics should not be cancelled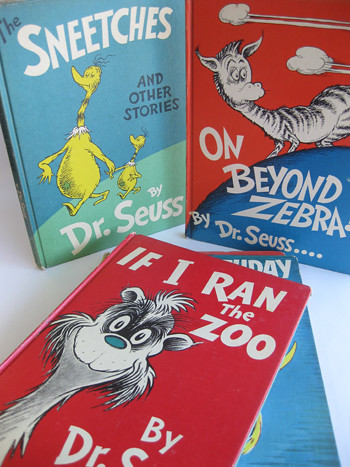 Over the past few weeks, people have simmered over the suggested changes for some family favorites including Mr. Potato Head and Dr. Seuss. 
Many have wanted to change the name of Mr. Potato Head to just Potato Head because some think that with all the accessories that are a part of the childhood classic that it should just be gender neutral. The company clarified in a Tweet that only the brand name and logo are losing the "Mr." and the products Mr. and Mrs. Potato Head will still be on the market. The reason Dr. Seuss is being cancelled is because some accuse his books of being offensive and hurtful. Many of his famous books are being removed from shelves everywhere.
High school students have read multiple books from Dr. Seuss and have had a Mr. Potato Head along with younger siblings. Neither of these family favorites should have been cancelled or changed. Kids get so much enjoyment from reading Dr. Seuss and his titles are at the top of the list for books to read. Parents know that Dr. Seuss is a classic author, and Dr. Seuss and Mr. Potato Head will always be childhood favorites. Many kids who are younger will be disappointed but also not understand why this has been going on.
2021 has not had a good start so far but many are standing up for the family favorites to not have them cancelled. These toys have offered a lot in the past and have been very well-known to little children. No matter what happens, Dr. Seuss and Mr. Potato Head will be remembered as childhood favorites to many.
View Comments (2)