Neely address school closure, discusses safety procedures
On Monday, March 29, the school announced that they would be continuing the rest of the school week through virtual classes. This was due to an increase in COVID-19 cases within the school.
"It was important that the school respond appropriately to the rising positive cases that we were seeing amongst our student population. The school closure allows our school community to effectively reset in an attempt to break the current cycle of cases," principal Andrew Neely said.
As a result of this closure, many students and parents may have questions regarding virtual education, COVID-19 safety precautions and the school's quarantine procedures.
Neely answers these questions, hoping to resolve any confusion among students, teachers and parents.
Q: How did the school come to this decision to have three virtual days?
A: "The school district abides by a strict set of parameters given to us by the state. Essentially we exceeded our threshold of positive COVID-19 cases in a 14 day rolling time period. The parameters established call for a three to seven day closure for the school."
Q: What are the procedures taken when a student or teacher has tested positive for COVID?
A: "Students or any other person connected to the school, must quarantine themselves from the school for a period of 10 days when they test positive for COVID-19. In addition we conduct contact tracing to determine persons that the infected person has had contact with. Those deemed to have had sustained close contact with the infected individual must also quarantine."
Q: Are sports and clubs still allowed to practice during this time?
A: "All extra-curricular activities–including sports–are paused during these three days we are not physically in the school. All extra-curricular activities may resume on Monday, April 5."
Q: What will the school do in the future to prevent this from happening?"
A: "The school will continue to monitor and take the precautions already in place [such as masking, distancing, etc.]. The best way to help prevent future school closures is for everyone to take the proper precautions both while in the school and in the community. Currently we are seeing another spike in cases in our area which means we will see more cases in the school. Students should not report to school if they are experiencing symptoms. They should have their parents send in an excuse and attend classes virtually."
About the Writer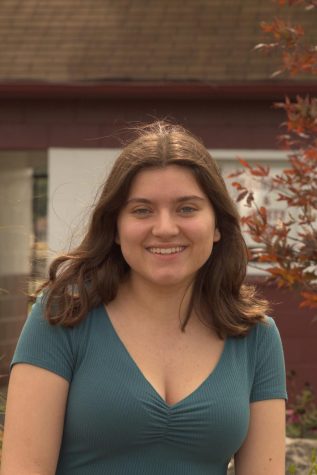 Sydney Wilfong, Associate Editor
I'm Sydney Wilfong, a senior at AAHS. I'm part of the band as a proud tenor saxophone player. On the days I have time, I enjoy writing, reading and...