Adopt a senior program begins second year
With everything that has happened this school year, seniors haven't had the year they expected. The Adopt a Senior program allows parents to post a senior for them to get the recognition they haven't gotten this year. 
"It's a program where the community can reach out and take a senior under their wing. Many provide their seniors' with gifts to make them feel special in place of the activities that seniors will miss out on," senior Gracie Cowfer said. 
Getting adopted means people get to send small gifts to show support to seniors. 
"I was happy to see that people were willing to take part in providing seniors a once in a lifetime opportunity in absence of the things they will be missing out on. I am also lucky because I was fortunate enough to have two people who have adopted me," Cowfer said.
For many seniors, getting adopted makes them feel special.
"This program continued again this year to make up for a whole year of missing activities and having to change our lives to see fit through a pandemic," Cowfer said. 
Although adopting a senior is not a new program, it is popular now to help acknowledge seniors. 
"This year is definitely unlike any other so adopting a senior makes you feel as if you're doing all the things that come along with your senior year," senior Adaliz Corbin said. 
Adopting a senior gives every adopted senior their own individual recognition. 
"I feel that adopting a senior program is very unique. It gives that sense of recognition to the seniors," Corbin said. 
Some seniors may not have posted and feel left out, but that doesn't mean they still can't add a post. 
"I think some that don't know about adopting a senior may feel outcast. They also might not know how to be part of it," Corbin said. 
Since the seniors can't have a normal senior year, the community has reached out to make their year a little better. 
"People know that the world is in a tough place right now [and] this year is unlike any other. Doing whatever they can to help comes from the kindness in their heart," Corbin said.
About the Contributor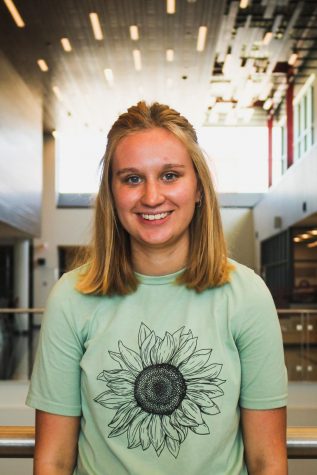 Maddie Cowfer, Reporter
Hi, my name is Maddie Cowfer. I am a Junior, and I write for the Mountain Echo. I first started writing my freshmen year for Livewire. One of my favorite...