Students reflect on first day of school
On Aug. 25, the high school welcomed students and teachers back from summer break. With school being "normal" this year, many students had to change their routines and make new decisions.
For many students including seniors, this is their first time learning in the new B building due to being virtual or cyber. This includes many changes in their morning routines. 
"I now wake up early, and I only eat during lunch instead of snacking throughout the day," freshman Evan McGuire said.
"My routine changed by just getting used to the reality of being in school. It hasn't even set in yet that it's my first week of senior year," senior Grace Yartin said.
"I actually do my makeup, and I wake up earlier. Also, I come to school motivated," senior Sofia Veneziano said. 
Seniors also get the chance to participate in school to career and community service this year.
"I have school to career, so instead of showing up to school first thing in the morning, I report to my job site which is at Ebner Elementary," senior Caleigh Rudy said.
Freshman Isabella Graham's sleep schedule hasn't changed much, but her morning routine has.
"Before, I woke up early, but now I have to get used to dressing up and getting back into the groove of school, like being punctual and productive. It will definitely take a couple weeks to get back into it fully, but so far things aren't going bad," Graham said.
Students had many memorable events from the first day of school. 
"The most memorable moment was just seeing all of my friends again and meeting my new teachers for this year," junior Emma Peterman said. 
Many students are looking forward to different events throughout the year.
"I'm most excited about playing with the band at football games, especially at away games," sophomore Ryan Longstreth said.
"I'm most excited for somewhat of a normal school year instead of all the virtual and hybrid stuff we did last year," sophomore Julianna Squires said.
The school board decided to make it optional for students to wear masks, and students are glad they get to make that decision.
"I appreciate how they give us the choice on whether we would like to wear a mask because of health reasons and personal opinion," freshman Mary Worley said.
About the Writer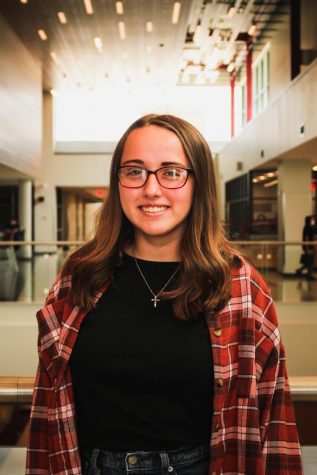 Destiny Montgomery, Editor in Chief
Hello, I'm Destiny and I'm a Senior at AAHS. This is my third year writing for Mountain Echo. I wrote for the AAJHS Livewire during my freshman year. My...