More water bottles available Oct. 24
Hang on for a minute...we're trying to find some more stories you might like.
New this school year are the school-issued water bottles students can buy in the school store for $3.
Andrew Neely, the school principal, has wanted to follow through with this idea for a while now.
"There are obviously concerns when it comes to water bottles; there's the obvious, that students aren't putting what they're supposed to put in their water bottles. There's the concern of spills and making messes which is extra work for the custodial staff.  But, I felt that, given the right scenario, students could be responsible to have the privilege," Neely said.
Neely made the decision to provide these school-issued bottles because "being hydrated is important," and it allows students to get used to having them.
"Certainly our start to the school year was very hot and humid, so being able to have a drink is nice. Plus, with the new renovations occurring, we have all these new water fountains that are going to be going in over the next couple years. So, I figured now is a good time to get a head start so that we already have a culture that allows that to happen to take advantage of the really nice water fountains that have the bottle fillers built into them," Neely said.
The water bottle is clear, has a red mountain lion logo on the front, and the lid is also red.
"I wanted it to be a water bottle that was able to be closed, and it didn't require a straw or anything like that, and it was all built in. I like the idea of it being uniform because the teachers have to manage it; they can quickly see if someone has something that they shouldn't have, then it can be addressed," Neely said.
The new water bottle fountains play a major part in the new B building and the renovated A building.
"Every water fountain in the new construction will be that style of water fountain, and moving forward, as the renovations move forward in the A building over the course of the next year and a half, they will be replacing all the old style water fountains with the new style," Neely said.
Neely says that this a privilege for students.
"If things don't go the way that they need to go, that is something that we could always reverse or go back on. My hope is that the students respect it, and they take advantage of it," Neely said.
Neely is excited that students have this opportunity, and he hopes they take advantage of it.
"I hope students appreciate it, I hope that they take advantage of it, and I hope that they respect the privilege. I think as young adults there should be no reason that you can't carry a water bottle,"  Neely said.
As for water bottles sales, David Aboud says the school store has sold 300 bottles, and he has ordered two hundred more that should come on Wednesday, Oct. 24.  If students wish to buy a bottle, visit the school store on the second floor of the A building by the planetarium.
"Buy a water bottle, free refills forever," Aboud said.
About the Contributor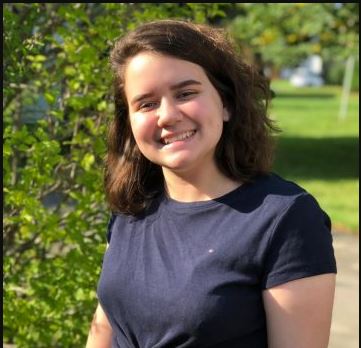 Nina Cipriani, Editor in Chief
My name is Nina Cipriani, and I am a senior at AAHS. I enjoy hanging out with my friends and watching Netflix when school and work are not occupying all...