Student council volunteers for Mountain Lion Backpack Program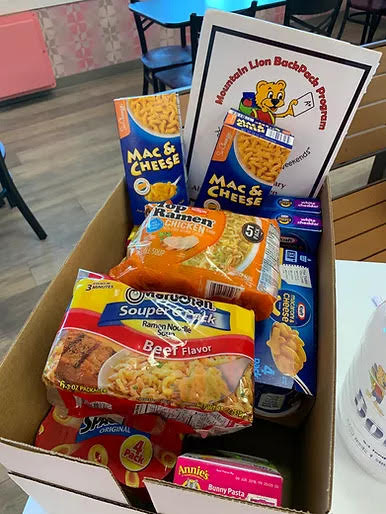 The Mountain Lion Backpack Program opens volunteer opportunities to the school and the community on Thursday, Jan. 20 at 5 p.m. in the Butterick Building located on 2900 Beale Ave.  It is an opportunity to earn service hours for the student council group and anyone needing to receive them. 
Getting involved with the program is a way to impact the children and families of the community. The program feeds about 1,000 Altoona Area School District elementary students every week.
"Many children's lives are impacted by these certain programs we are participating in as student council members and directors because we enjoy helping and supporting as a school club," student council member Ellaina Saylor said. 
The Mountain Lion Backpack Program was founded through the Blair County Community Action program. It has been put in place since 2011 feeding about 10,000 hungry children. 
"It was first introduced to me in third grade when it was offered to us as elementary students," Saylor said. "As we started getting older and more involved with the student council, it was known more as community service and helping out the other children."
Volunteering with this community service group will help to prevent childhood hunger and hard times families may be going through.
"It is an organization where people can socialize, come together, help out the community and make a difference," freshman volunteer Emma Bettwy said. "The program and I put in so much effort and hard work every week and I am so glad to be a helping part of the organization especially because I know that when I package food it is going to someone I know and can help right out of my cabinets."
The Mountain Lion Backpack Program is an organization run 100 percent by the community. The program is offered to all elementary students, and they can receive their backpacks on Friday every week after they are packed on Thursday.