Kuhns named number one pianist in Pennsylvania
Senior Jack Kuhns currently holds the title as the number one pianist in Pennsylvania. Kuhns has held the title of number one pianist in Pennsylvania since the previous school year. 
Kuhns has had an interest in piano since his childhood. He is currently 17 years old, and he has been playing piano for 14 years. He has continued it through his teenage years and wishes to continue into his adulthood. 
Kuhns has been inspired by two of his instructors in his life: Larry Detwiler and Kent Martin. Kuhns continues to play for both of these instructors. 
"I look up to Mr. Detwiler and Mr. Martin because they both have made really successful careers out of music," Kuhns said.  Detwiler has been the band director at the high school for 23 years. He started off as an architecture major, but he decided to switch to music when he found himself skipping classes to go to Blue Band practice. L. Detwiler has been Kuhns's teacher since Kuhns entered the high school three years ago. L. Detwiler has been encouraging Kuhns for three years to pursue piano and continues to teach him about music. 
"We get so wrapped up in trying to help them and trying to push them forward. There's a real fine line between encouraging and correcting. You want to encourage and you want to correct them, but you don't want to be just the constant negative," L. Detwiler said. 
Detwiler believes that Kuhns should continue his music career throughout his life, even if he chooses not to take it as a career path. 
"Jack is one of those ones that truly can, and should, play for the rest of his life. You know, no matter what he chooses as a major, he should be doing gigs on weekends and staying involved in community groups. He is the type of person that has the talent and my hope would be that he continues playing for the rest of his life," L. Detwiler said. 
Even though Kuhns is passionate about music and wants to continue to play through-out his life, he does not wish to make a career out of it. Kuhns would like to attend Pitt after high school and eventually go into the medical field. 
"I really like science and would like to become an anesthesiologist," Kuhns said. 
To win the title of number one pianist of Pennsylvania, Kuhns went through a virtual audition process.  Kuhns had to send in a virtual audition in the form of a video to the Pennsylvania Music Educators Association (PMEA). The audition he sent in was an excerpt that PMEA asked students to record and then improvise over the track. 
Kelly Detwiler has also aided Kuhns on his piano journey. K. Detwiler conducted the pit orchestra, which Kuhns took part in. Kuhns played piano in the pit orchestra for the "Newsies" production put on last school year. 
"Jack is an awesome pianist. He has spent the time practicing to make himself awesome.  I do not take any credit for that. I have given him the opportunity to be the pianist for the pit orchestra, which gave him the opportunity to play professional level music in a high stress situation.  I feel this opportunity pushed him a little more and motivated him to be his best," Detwiler said. 
With holding this title, Kuhns feels a lot of pressure. Kuhns wants to have confidence in himself that he deserves this title. 
"This puts some pressure on me to be good, even though sometimes I feel like I am not that good," Kuhns said. 
Outside of piano, Kuhns also plays percussion and is in the band. 
Kuhns went to PMEA All-State Jazz Ensemble at Kalahari Resorts in the Poconos Mountains this past April. He performed with other students from across the state, as well as a few students from his own school. 
"My favorite memory from playing piano so far was going to States last year," Kuhns said.
Leave a Comment
About the Contributor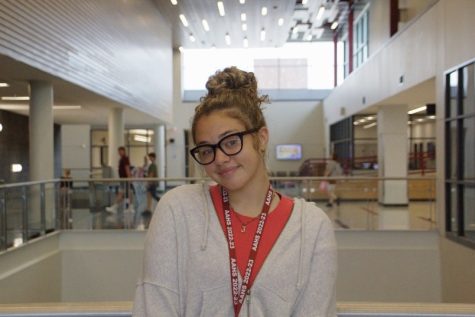 Charlie Kephart, Associate Editor
Hey everyone! My name is Charlie, I'm a sophomore and Associate Editor of the Mountain Echo. I was on the Livewire staff in Jr High and took the Intro...