Climate and culture squad makes a comeback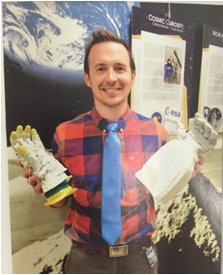 With the start of the 2022-2023 school year teachers once again received squad assignments.  Each squad has a distinct purpose and meets monthly to achieve goals.
The climate and culture squad is made up of six teachers selected by the principals. This squad focuses on the school atmosphere and long term values held by the students and staff. With hopes of improving the teacher morale day by day, the climate and culture squad tries to bring the teachers back together. 
With the new additions to the high school since COVID-19 hit two years ago, astronomy adviser James Krug is hopeful teachers will soon come back together, as well as getting the students to embrace their school once again.
"We are trying to get AAHS back on track. Honestly, the squads, if done properly, are way more work than one hour per month, but teachers have a vested interest in seeing students once again embrace and understand what it means to be Mountain Lions," Krug said. 
The members of this squad are motivated by many teachers leaving the district. 
"Over the past few years, we've had many great teachers retire early or leave for other school districts, and we don't want that to happen anymore. Improving day-to-day morale in the building can help us retain excellent staff, which benefits AAHS students in the end," Krug said. 
The climate and culture squad has hopes to bring back the love and spirit for AAHS. 
"Our squad tries to improve the morale of our faculty here at AAHS. We want to improve the climate and culture of our faculty by creating a sense of identity in being an AAHS teacher, informing our teachers of things they might not know are offered to teachers here in the building and by offering fun opportunities to staff throughout the school year," English teacher Alyssa Hetrick said.
Climate and culture committee members hope to bring back the love and spirit for AAHS, and they hope to create a more enjoyable work environment for the teachers. 
"Teaching is a special occupation, but it is a job like anything else. The less passionate teachers are, the more it feels like a day-to-day grind and paycheck, rather than a chosen calling where we're shaping young minds. Improving morale not only benefits AAHS students with improved quality of instruction, but it increases the teacher's well-being, both at school and with their families at home," Krug said. 
The teachers of the squad are hopeful to expand in the upcoming school years. 
"Since we are just starting out this year, I think we have a great start to what our vision is for this squad. I would invite any teacher that has ideas or suggestions to reach out to any member on the squad. Each teacher is assigned a squad already, but we are open to anything," guidance counselor Melissa Wasko said. 
Within the upcoming months, the teachers of the climate and culture squad will be having many days planned for the students and staff. 
Leave a Comment
About the Contributor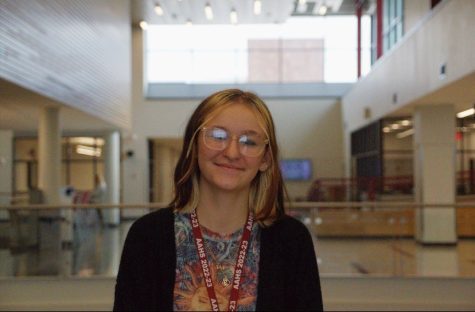 Kirstyn Hood, Reporter
Hi! My name is Kirstyn Hood. This is my second year in the journalism program, and my first year of the AAHS Mountain Echo staff. I have enjoyed writing...