Scholastic Scrimmage team to compete in District playoffs
On Nov. 7, the Scholastic Scrimmage Quiz Bowl team will be competing in the District playoffs. The competition will be held at the Appalachia Intermediate Unit Eight building in Altoona. The team has prepared for weeks for this competition.
"I have high hopes we'll make it to States. We have a really strong team," adviser Jen Lowe said. 
The team made it to the state level last year. 
"I think we're even stronger than we were last year," Lowe said.
Normally, rounds are best of one. The playoffs work differently.
"The semi-finals will be a best of three. You get 11 questions and two different rounds. That ends up being the best score from that match," Lowe said. "The championship is a little bit more challenging, and it's best to five."
This year and last year, the team went undefeated. 
"I am very excited," junior Jacob Ceglar said. "Our team is currently number one seed in our district, and I am hoping to stick with that number and win the playoffs."
This is Ceglar's third year on the team. He competes at almost every competition.
"Scholastic Scrimmage is an academic quiz bowl team. We're both social in the sense that we get together weekly in order to just spend time together, enjoying knowledge," Lowe said. "But also, there is a competitive aspect as a team where we, like sports do, compete against interscholastic teams."
Each member of the team has areas in which they compete. By combining these skills together, the team is able to cover a variety of skill areas.
"I excel in stories like mythologies and some parts of literature. I also excel at the game related questions, but those rarely come up," junior Connor Matosziuk said.
Matosziuk has been a team member for two years.
"I excel in chemistry, biology, human anatomy, history and geography," Ceglar said. "I also quite enjoy history, especially European history. The other members of the team have their own specialties that, together, make victory possible."
Leave a Comment
About the Contributors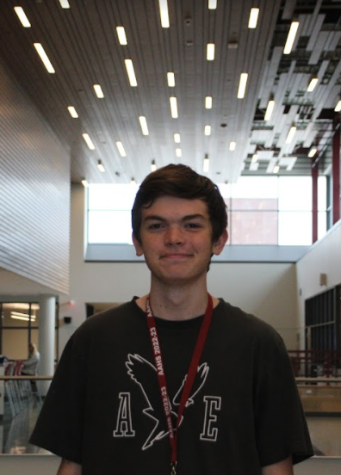 Ryan Longstreth, Reporter
Hi, my name is Ryan Longstreth and I'm a junior. This is my first year on the Mountain Echo staff! I enjoy creative writing and have been doing so as a...
Jaidyn Palladini, Associate Editor
Hello, I'm Jaidyn, and I'm a junior at AAHS. This is my second year writing for the Mountain Echo. This is also my second year as an Associate Editor....