Basic needs pantry to open
According to Feeding America, over nine-million, or one in eight, adolescents in the United States are at risk of hunger. On the weekends, some teens are sent to households that do not have enough food to feed themselves and their siblings. Upon hearing these facts, behavior intervention class and geometry teacher Jennifer Cala insisted on making a change. 
Though Cala has been teaching at Altoona for less than four months, she decided to take adolescent's needs into her own hands by creating plans to open a basic needs pantry for students to utilize if they need food, basic hygiene products, pet food, school supplies, monthly feminine hygiene and more.  
"The world is expensive. Teen hunger is a serious issue in America, and teens should be more focused on what they are going to be doing when they hang out with their friends rather than if they are going to be able to have enough to eat over the weekend," Cala said. 
Cala's initiative for the project upon noticing that the Mountain Lion Backpack program was only available for elementary school students. 
"I am grateful for the work that the students do for the backpack program and the elementary school children, but just because those kids graduate from elementary school doesn't mean that they stop needing things," Cala said. 
The pantry will be operated in the storage closet located in A225, and the only requirement to receive items from the pantry will be a referral from a teacher, counselor, principal or any other administrator.
"I don't want it to be difficult for a student to receive items. We are here to help, not create another issue," Cala said. 
The approval of the pantry came through assistant principal Jason McGinnis and head principal Andrew Neely. 
"Anything that we as a school can do to help students in need is a no-brainer. She [Cala] came to me with the full layout of plans and how we could tackle them. All I had to do was approve the idea," McGinnus said.  
The process of an order will typically follow these steps: A referral is made to the BIC (Behavior Intervention Classroom) from a teacher or administrator; the BIC students will gather the items and pack them and then they will be scheduled to be delivered to the student's teacher or picked up.
"The BIC students will have no access to the names of the students who will be receiving these items, but I do want to make this a way that they can get involved with something good for the community. The BIC students will also be the ones delivering the items to the teacher that referred the student. However, if it is easier for the student, we can arrange that they are the ones who come to pick up the items before the end of the day or the weekend," Cala said. 
According to math teacher Emily Bender, it is an absolute need for a basic needs pantry at not only AAHS, but at all schools.
"It's not the students' fault that they cannot get basic necessities at home. I see students desperately needing basic necessities much more often than I would like to. The community needs to help each other out when they can, and I think what the BIC students are doing is great," Bender said. 
According to Cala, the pantry will not be open until early December.
"Even though it's not opening until next month, if we get a referral for a student who is in desperate need for something, obviously, we are going to help them out," Cala said. 
Leave a Comment
About the Contributor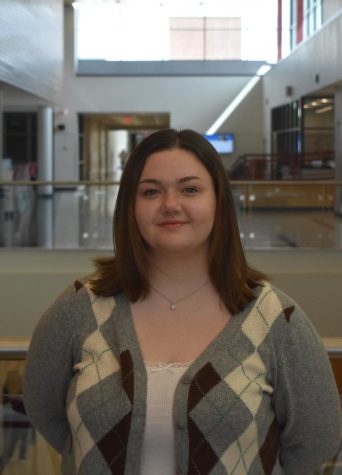 Cassidy Klock, Editor in Chief
Hello! I'm Cassidy Klock, and I am the Editor in Chief for the AAHS Mountain Echo. I've always had a passion for writing ever since I was a little girl,...