Altoona Symphony celebrates holidays with help from local students
On Dec. 3, 2022, the Altoona Symphony Orchestra (ASO) kicked off the holiday season with their annual Holiday Spectacular. This year's concert also featured local dancers from Pauline Baker Rogers (PBR) and Cambria Dance Academy (CDA), combined choirs from Altoona and Hollidaysburg Area High Schools and the Altoona Youth Orchestra (AYO).
The Altoona Symphony Orchestra has 55 to 65 musicians for every concert they have. The musicians in the ASO have to rehearse the music by themselves, so they know it when they have rehearsals. They have a rehearsal two to three times before their concert, and each practice lasts two and a half hours. They perform seven concerts a year. 
"We were so excited to perform our annual holiday concert at Altoona area high school auditorium. It was so wonderful to perform with the choirs from Hollidaysburg and Altoona High Schools as well as with our Youth Orchestra. We are lucky to have so many talented students in our area," Executive Dierector Janey Schwind said.
The ASO Holiday Spectacular is under the direction of music director Maestro Nick Palmer. 
"
The orchestra was founded in 1928 and began as a small string quartet called the Gerhart String Ensemble.""
— executive Director Janey Schwind
Under the direction of Kelly Sipes and Wendy Jo Nagy, students grades 10 to 12 from Altoona and Hollidaysburg Area High Schools came together and formed a vocal ensemble. 
"Performing last year was the first time we were asked to perform with the Altoona Symphony Orchestra, and it was truly an honor. This year they asked us, as well as Hollidaysburg high's Fantasia, to perform alongside them, and it was a blast. I really enjoyed working with Hollidaysburg and getting to know some of their kids. I hope that we will get the chance to perform with them again," sophomore Talen Turiano said. 
Featured this year were dancers from PBR and CDA dance schools. Dancers performed along with the ASO in different selections of the Nutcracker.   
"We were incredibly honored to perform with the Altoona Symphony Orchestra and be part of such a wonderful community collaboration. It was a rare and special opportunity for the dancers to perform with live musicians. We loved being able to share this experience with some friends from PBR School of Dance and to work with such wonderful artists from all corners of the community," dance instructor Emily Koch said. 
The AYO enhances the lives of student string musicians in the community. It provides dynamic musical experiences, fostering collaboration, confidence,and personal responsibility. This orchestra provides difficult and unique music for them to perform. The AYO is a free program in the area for high school string students. 
"It was a great experience getting to play with the Altoona Symphony Orchestra because I got to play with so many talented players. I was able to learn from them and improve my own playing," sophomore Emma Lunglhofer said. 
Local actors from the community performed excerpts from It's A Wonderful Life and Yes, Virginia and There is a Santa Claus.
Leave a Comment
About the Contributor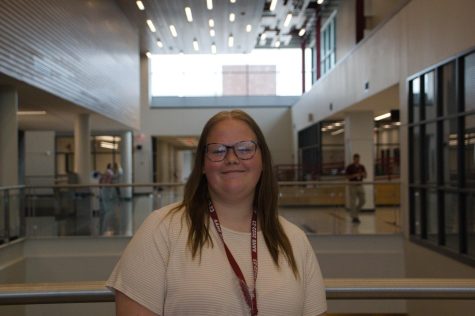 Madalyn Miller, Reporter
Hey! I am Madalyn Miller. This is my second year with publications. I love writing and photography. Other activities that I am involved in at school are ...