The power of music – Owen Carmel's musical journey
Trumpet. Piano. Flute.  The list goes on. 
To an outsider, freshman Owen Carmel may look like the average student. However, Carmel does more than what meets the eye. 
"When I was around 4 years old, I had horrible nightmares, and I would always play music to help me fall asleep. I remember thinking, 'I wish I could create something that would help people in the way it helped me,'" Carmel said. 
At 4 years old, Carmel began to play the piano. By the time he was 5, he had composed his first piece entitled: "The French Ballet." 
Carmel performed "The French Ballet" at his elementary school talent show when he was in fourth grade. It was his first time performing any of his original compositions. 
"It was a surreal experience that I had wanted to do for years, but the minute it was over, I wanted to see what more I could do." Carmel said. 
In fourth grade, Carmel began playing the trumpet in the band. Now, five years later, he still plays trumpet for the high school band, but he also has added a few more instruments to his repertoire. 
"I play piano, trumpet, clarinet, flute, French horn, banjo, guitar, violin and I like to sing, " Carmel said. 
On top of being able to play multiple instruments, Carmel is in the drama club, a mentor on the Bocce team and takes private lessons for flute, trumpet and more. To top it off, Carmel has begun to give piano lessons to members of his church. 
This year's school musical, "42nd Street," is Carmel's first introduction to being a part of the drama club. However, it isn't his introduction to musical theater. The show that has had the largest impact on his life would be "The Phantom of the Opera." 
"It ["The Phantom of the Opera"] makes you look at relationships differently, ever since I have viewed the idea of love and being loved differently. Seeing how people express it in different ways and without being moved by it that much, I wouldn't feel the same way about relationships that I do now," Carmel said. 
Carmel isn't sure where he wants to go to college yet, but he knows that whatever he does in his life will revolve around music. His ultimate dream is to compose or star in a Broadway show. 
"Dream role… I want to be somebody, I'm not sure who, but it would have to be a character who is determined, who has a great voice and who over the course of the show knows what they stand for and won't let anyone get in their way, like P.T. Barnum," Carmel said. 
Carmel loves Broadway for its uniqueness and how honest the industry is. 
"We live in a world where a lot of things people do are fake. I feel a lot of the talent that is given is not pure. I feel people have lost the ability to be pure. One of the things I love about theater is the emotions you get are as pure as they can possibly be. You can visualize and hear it, and I think it is just a beautiful thing," Carmel said. 
Carmel has had many sources of inspiration in his life. From private lesson teacher, Kent Martin, to band directors Kelly Myers and Larry Detwiler, but his ultimate source of inspiration was, and still is, his grandmother. 
"Without her, I wouldn't be here with any of it. She loved music, and she always wanted to see me succeed in it. Over the years, I promised myself that I would succeed in music, not for myself, but for her," Carmel said. 
For the rest of his high school career, Carmel plans on doing his best in his classes, expanding his horizons, finding out more about himself and helping others. 
"We are living  in a world where people are concerned about themselves and they focus on getting their own things done, but I will always do the best I can to help and put others first," Carmel said. 
Carmel hopes to make an impact on the world, not just for his generation, but for many to come. 
"A real accomplishment is not being renowned when you're here, but remembered when you're gone," Carmel said. 
View Comments (3)
About the Contributor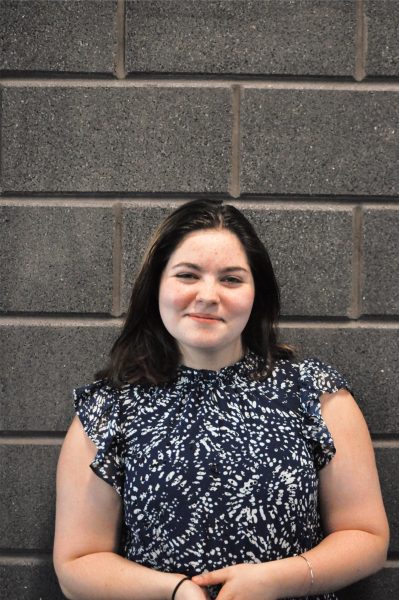 Madison Aboud, Associate Editor
My name is Madison Aboud and I am a sophomore at AAHS. This is my second year on Mountain Echo staff and my first year as an Associate Editor. In Jr. high,...