JV basketball teams keep winning
Some sports have junior varsity teams in order for underclassmen to get more experience and advance in the sport they are playing. JV is just that; players who are not quite ready to play a varsity game. JV typically does not include seniors. 
One group who does have a JV team is the girls' basketball team. The varsity is the first in their conference, and the JV team has had nine wins in a row. Some players feel the audience doesn't know about their success.
"JV in general doesn't get recognition for any sports and that is a fact. JV, for girls, have had nine consecutive wins, and I bet nobody knows about it because people don't ask," junior Jersey Hollabaugh said.
Though some JV players feel they are overlooked, others believe there might be a reason for that.
"Sometimes I feel like JV doesn't get enough recognition, but then I remember that varsity is more important," freshman Samantha Harpster said.
Hollabaugh is on both varsity and JV teams and also feels like JV gets overseen. 
"I think that the JV doesn't get enough recognition throughout the school. JV is just as important as varsity anyways because each team is going out and working hard to get a win and working together. The skill level may be different, but it all is the same effort," Hollabaugh said.
The boys' JV basketball team is now undefeated with playing in 12 games, and the girls' team also believes they don't get as much recognition as the boys' team does.
"They just had a convincing victory over Central Dauphin East on Jan. 13 .The girls have been working hard at practice, and it shows in their games," assistant coach Amy Palfey said.
"It's not just the JV girls' team who don't get recognized for what we accomplish, but it's just the girls' basketball team in general. The boys have much more recognition such as: getting posted on social media, celebrating at school, having more student sections and getting recognized on the morning announcements," sophomore Mya Mielnik said.
The girls' basketball JV team has a record of 10 wins and 5 losses. They are currently 8 wins and one loss in their conference, along with the varsity team as well.
"Our girls' basketball team is really good this year, and I believe that both varsity and JV don't get the recognition that we deserve. Our girls team is first in our conference and first in D6, but not much credit is given for our successes," Mielnik said.
Leave a Comment
About the Contributor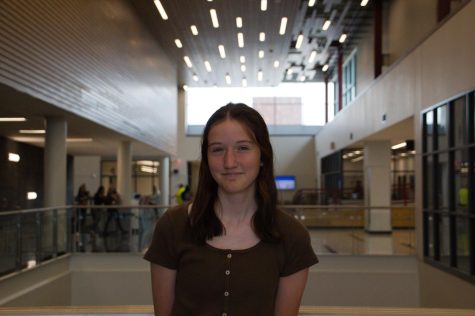 Eva Drumm, Reporter
Hello!My name is Eva and this is my first year on staff.I was a part of the intro to publication my freshman year.This is my second year of going to Altoona.In...