Manny Miller prepares for his future
Altoona football player Manny Miller has received offers from multiple universities throughout his senior year. With the eight different opportunities at a successful future, he remains uncommitted until he makes his final decision at some point next week. 
Miller has been playing football for nine years. He started as a kid to keep him busy and out of trouble. It was the perfect fit for him and now it has him set for life.  Over those years he has improved as a person and a player. 
"He was one of our hardest workers for the last three years," Coach Vince Nedimeyer said. "He realized he was a good football player and that just took off. It was contagious in a good way throughout our team too because the kids saw how hard he worked as one of the best players, and it definitely made them work harder as well." 
In the near future, he plans on going to college for four to five years to study business. The ultimate goal is to earn a degree, get a good job and maybe move on to play football professionally. This wouldn't be possible without his support system. 
"Coach Nedimeyer, the coaching staff, my teammates and Altoona as a whole have definitely helped me with everything," Miller said. " I also really look up to TJ Watt and Haason Reddick because they are great hybrid players," 
Miller has offers from St. Francis, West Point, Duquesne, Clarion, Sacred Heart, Slippery Rock and Gannon. 
"I feel very blessed to be able to choose from several universities and to know I won't have to pay for college because of the hard work I've put in over the years," Miller said. 
Having choices seems like a good thing, but there is a lot that goes into the deciding factor.
"Distance is a big thing. You have to go down there and figure out if that's somewhere that you're going to fit in with all the people you'll be on a team with and the new coaching staff," Miller said.
Miller's coaches want him to know they are happy for him and will support whatever decision he makes. 
"Be humble and keep working hard," Nedimeyer said. "Sometimes you don't get what you want right away in life, but you have to keep your head up and continue with the hard work."
View Comments(1)
About the Contributor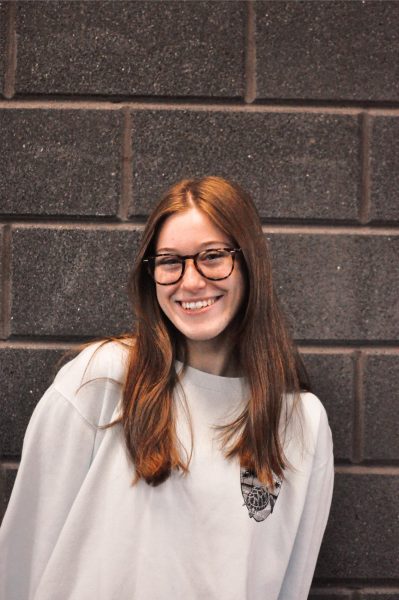 Megan Shultz, Associate Editor
My name is Megan Shultz, and I am an associate editor on the Mt. Echo staff. Ever since I was young I would spend my free time writing stories for my family....