Wynn assigns memoirs
Robert Wynn can still remember when his seventh grade writing teacher, Ms. O'Reilly made the class write a memoir for the third quarter.
"The lesson I learned when I was younger was to always think before you act. I was a hockey goalie growing up and played through college. I got frustrated easily. One practice my little brother kept scoring on me and celebrating in front of me, as one would when showing up to his big brother. We were 9 and 11 at the time. I got mad and broke my stick over the goal crossbar. Well, one of the splinters of my stick went flying and got my dad (who was our coach) in the eye. That was a rough ride home. After I did that, I kind of thought to myself 'this isn't worth it to get mad over the little things'," Wynn said.
Wynn learned a lesson that day when he created his memoir.
"I have learned to take a step back and decide 'Is this really worth being upset over?' If it is, I have learned that nothing is worth completely losing your cool over," Wynn said.
Wynn has been doing memoirs with his students at different schools.
"This is my second year doing this. I did this last year with my seventh graders at Ligonier and also with my seniors at Pressley Ridge," Wynn said.
Wynn gives similar memoir topics to his students at different schools. All of the memoirs make people think about their life.
"The memoirs I had my seniors write were very similar to this one where the students picked a life event that they learned a lesson from. My students at Ligonier did the same thing: a life event and a lesson they learned. For them, the lesson I had them choose was school-focused. For my students here at Altoona, their lesson could be about any aspect of their life and why it is important for others to learn it as well. For my younger kids, it was a school-focused practice. Mainly for goal-setting," Wynn said.
Several of the memoirs that Wynn read have stuck with him ever since he read them.
"Some are very unforgettable. Some are also uncomfortable. While I may feel that reading it, these are those kids' stories. I do appreciate the genuine thought they put into their stories and lessons they learned in their own life, and I know that may be more difficult for them then they let on," Wynn said.
One girl's memoir especially has stuck with him until this day.
"I think the one that stuck with me the most actually came from one of my seventh graders. Her story comes from her moving to entirely different states because of her parent's divorce. The lesson she talked about was at her old school. She did not make the most of her opportunities and tried to slide under the radar for most of her time living in Cleveland. Her lesson that she learned was to make the most of the opportunities presented to you, whether it comes through a tough situation or not," Wynn said.
Wynn likes to see his students have a deep kind of reflection while doing this project. He believes that everyone has unique experiences and something big can come from all of his students.
"My memoir was about how my dog's death impacted my life. And how it made me learn lessons that I had to let stuff go to make myself feel better. It meant that I had to learn a lesson about how death can cause sadness but after you accept it and are good with it, it can make you happy," freshman Emerson Snare said.
David Delfosse also wrote a memoir.
"My memoir was about me not letting people walk all over me. It meant that I grew as a person and learned to put myself before others," freshman Delfosse said.
Leave a Comment
About the Contributors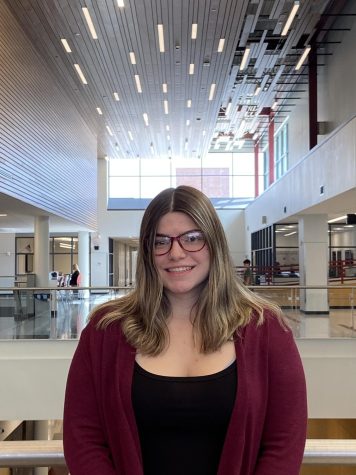 Abigail Rudy, Reporter
Hi. My name is Abigail Rudy, and I am a reporter for AAHS Mountain Echo. I enjoy writing, I always have even if I was writing a made up story like a fantasy...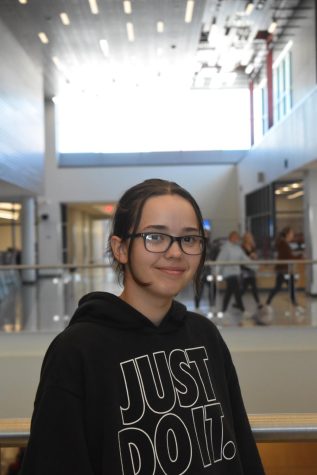 Abigail Shearer, Reporter
Hi I'm Abigail, but you can call me Abby. This is my third year writing for the newspaper as well as my second year being on the Mountain Echo Newspaper...